In this article, I'll show you the best most essential must-have Cydia tweaks right after you install any jailbreak in your device. These are very important tweaks as they provide a lot of features and functionalities which you don't have on iOS devices. These can even save your jailbreak when it is broken.
Although we have already posted a huge list of best Cydia tweaks for iOS 14.8 jailbreak you can check that too on our website, these are the most essential must-have Cydia tweaks which you must install right after your jailbreak.
You can install these only when you are jailbroken, if you are not, then follow this step-by-step tutorial to jailbreak iOS 14 – Jailbreak iOS 14.8 to jailbreak first. These are the best must-have Cydia tweaks to install first.
The latest iOS checkra1n Jailbreak is out, check it.
What is an iOS jailbreak tweak?
In case you do not know what the tweaks are, these are the modified apps you get on your jailbreak device using Cydia or Sileo. These apps contain some additional features and functionalities which are not available in the Apple App Store. These customized apps are developed by designers and developers and are available only on Cydia or Sileo.
I have provided you with the resources you can install these tweaked apps from below.
The fugu jailbreak iOS 14 was released, it's a completely untethered jailbreak supporting iOS 14.4 – 14.5.1, check. it out.
Best FREE Most Essential Must-Have Best Jailbreak Cydia Tweaks iOS 14.8
| Serial | Essential Tweaks | Repos/Sources |
| --- | --- | --- |
| 1 | SnowBoard | https://repo.dynastic.co/package/snowboard |
| 2 | Tweaks Compatible | Bigboss Repo |
| 3 | Detailed Battery Usage | Bigboss Repo |
| 4 | Apps Manager | Bigboss Repo |
| 5 | Filza | Bigboss Repo |
| 6 | New Term 2 | http://cydia.hbang.ws/ |
| 7 | SmallSiri | https://repo.packix.com/ |
| 8 | iCleaner | https://ib-soft.net/cydia/ |
| 9 | iSecureOS | https://isecureos.idevicecentral.com/repo/ |
| 10 | Cr4shed | https://repo.packix.com/ |
1. SnowBoard
The first one on the essential must-have Cydia tweaks is SnowBoard. The SnowBoard is a theming platform that allows you to install themes on your device. These themes are completely free and are available on Cydia from the Spark.dev. You can find it up there, and of course, it is compatible with iOS 7.0 all the way up to iOS 14.8.
So this allows you to install themes like lotus and other themes. You have to find a theme in Cydia, for example, lotus. Now you used in the past, winter board, or anemone to install themes.
Also, check how to checkra1n windows jailbreak.
This is the same thing, but it is much more lightweight, and I recommend it. You can enable it and disable it, and it is entirely live. When you disable it, the theme will no longer be active. And if you will go back and enable it, the theming will occur again. It is essential, and this one themes the whole icon base. So even on settings and small icons in search and stuff like that, not only the home screen icons like some of the applications in the app store on iOS 14.8. Here is the Snowboard tweak repo.
2. Tweaks Compatible
Alright, so the next in our list of must-have essential Cydia jailbreak tweaks is Tweaks Compatible. It allows you to see whether or not a tweak you are about to install is compatible with the device you are trying to run it on and, of course, with the iOS version.
Here are the separate tweaks to bypass jailbreak detection on iPhone or iPad.
Installing a tweak that is not compatible with your iOS version can destroy your jailbreak. It can make your device no longer boot. It can create weird problems with various things. For example, your battery can be draining faster, your memory usage can be bigger, and your phone may get warm as well.
So installing compatible tweaks is essential. This one allows you to see every tweak that is available and whether or not it works with the latest version or with the version you have.
So how do you install it? Search for it in Cydia, it is called tweak compatible, and it is available in Cydia from the big boss repo. Once you install it, that is all need to do. It will automatically create a new tab on Cydia on the sources to go directly to the website. And search even for the tweaks that you cannot find in Cydia, and you can, of course, select which iOS version you want down to 14.8, which is quite nice. This tweak comes under the BigBoss repo.
Also, check how to download unc0ver jailbreak on iPhone or iPad.
3. Detailed Battery Usage Tweak
Once you install it, it creates a panel under your battery settings and it will show you the battery levels and draining over time. It gives you more information on the battery, although in iOS 14 there is already a level for the battery, those are not enough. You need to install this Cydia tweak after you unc0ver jailbreak. It uses the Bigboss repo and it is totally free.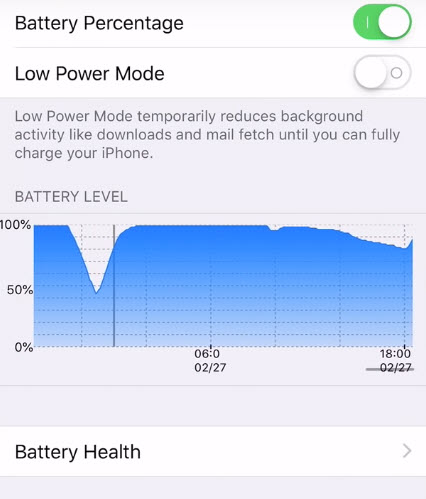 4. Apps Manager Essential Tweak
Next is our list of most essential Cydia tweaks for iOS 14.8 jailbreak is the Apps Manager. It helps you to get the installed applications, games' data backup, you can also restore these backups at another time you want, you can also restore the selective data you want. It uses Bigboss repo and is completely free to use.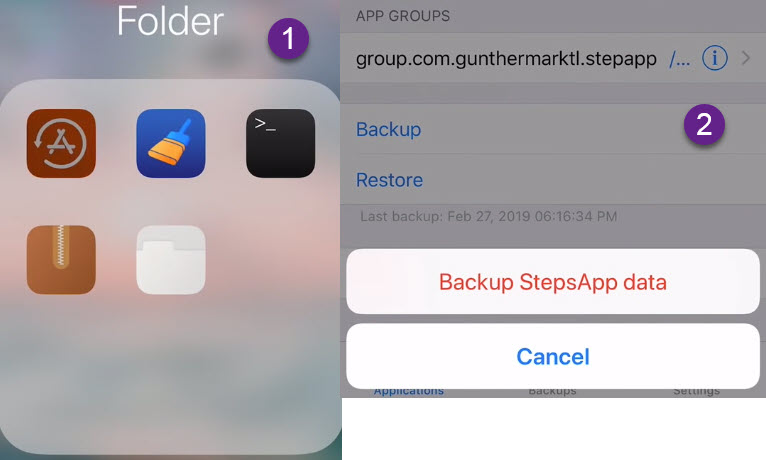 Now you can jailbreak Apple TV untethered with blackb0x jailbreak and install Kodi on Apple Tv.
5. Filza File Manager Cydia Tweak
For those users who are new to jailbreak, Filza File Manager Cydia tweak is the only file manager that works on iOS 14.8. It uses Bigboss repo and provides you with a free trial. Al allows you to modify and manipulate any kind of files on the system.
You also can edit, create, copy, or remove files, you can do almost anything you want to do with files on your system. Like, you can edit your system files to do some changes related to UI. Many of the problems related to jailbreaking can be fixed using Filza. It comes under the Bigboss repo.
Here is the solution to bypass iPhone passcode and checkra1n jailbreak for free.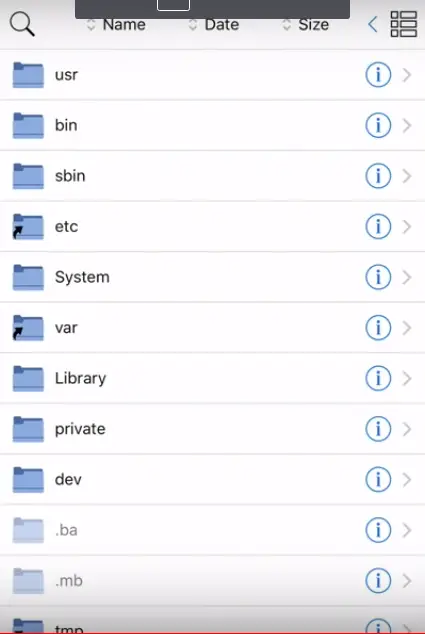 6. NewTerm 2 Tweak
The next one is again a very essential jailbreak Cydia tweak, the NewTerm. The NewTerm is a terminal right on your device. It allows you to run any commands you want, even as root. So, for example, if you write SU, you are going to ask for a password that, by default, is, Alpine.
And it will also ask you about root, which is quite useful because if you don't have a computer near you or anything like that. You can perform any commands you want that you would typically perform via ssh right from your phone.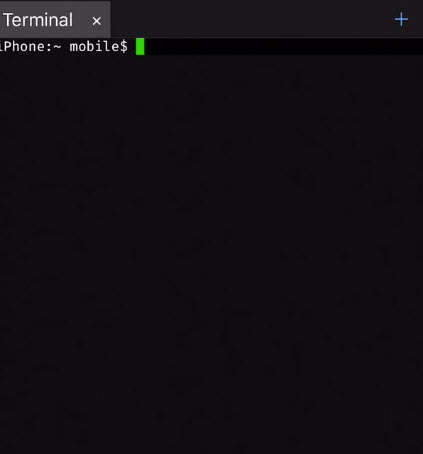 It is imperative when something breaks. You can fix a lot of times your jailbreak by running commands in the terminal commands that you find online on Reddit jailbreak. But if you don't have a terminal by the time the jailbreak breaks. You are no longer be able to install it at that point. So definitely have it installed somewhat in there because you may need it one day.
Check how to downgrade iOS to unsigned iPSW.
NewTerm is available for iOS 10 all the way up to iOS 14.8. And it was confirmed to work on 14.8 as well. And it is available from hashbang production, and it is definitely recommended to have on your device. It's completely free and you can get its Repo from here.
7. SmallSiri
If you want to have the SmallSiri size from the iOS 14, even on iOS 12 and iOS 14 and up. There is a tweak called SmallSiri, which is a free tweak and is quite nice.
It is just a small Siri on your screen that doesn't occupy your whole display. You can do whatever you want to do on the screen such as you can open the settings and stuff like that. This is much better than having Siri occupy your full screen. So yeah, this is more of a preference. But I do definitely believe it is an excellent tweak that you may want to install. Here is the SmallSiri tweak repo.
8. iCleaner Must-Have Tweak
iCleaner is the only program that has been built to properly clean iOS devices, although there are alternatives. But this one is the most advanced one and works fine. This allows you to clean up your device out of any unused dependencies, temporary files, or cache files, or anything which uses some unnecessary space. You can choose what you want to remove, many of the options are available in the iCleaner Cydia tweak.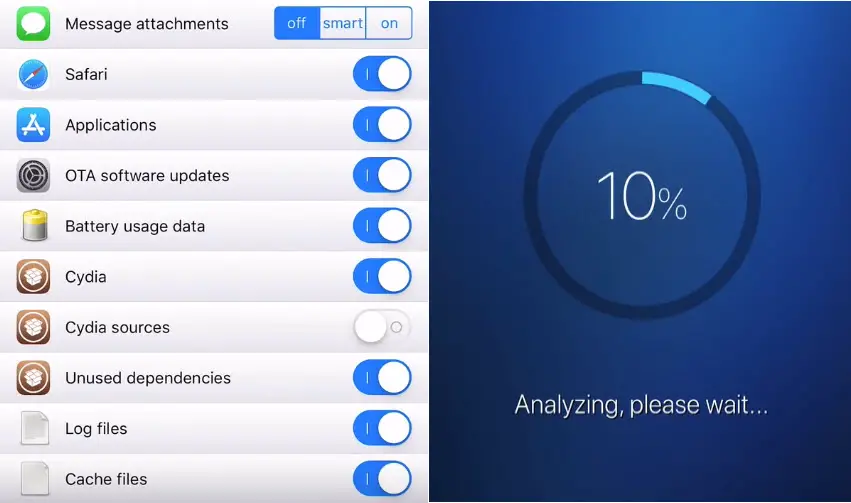 Moreover, you can also exclude some of the applications from being cleaned up. When you press analyze, it tells you which files have been found and how much exactly occupy the space. This is necessary if you want to clean your jailbreak and don't want you to eat a lot of space on the system. Because log and temporary files occupy a lot of space when you install a lot of tweaks. Here is the iCleaner tweak repo.
9. iSecureOS
This iSecureOS tweak or application that you can get from Cydia is basically software that you would check if you have any bad tweaks or any bad repos. Even if you have security vulnerabilities on your device so once you install it you can perform a quick secure scan on your device and when you press to view vulnerabilities and you can see exactly what is going on with your device and what is wrong with it.
So definitely it is a very good application that I definitely recommend. I believe that it should be on any device because it gives you some insight on how savior jailbreak is and it gives you some recommendations that you may find useful in your device. Here is iSecureOS tweak repo.
check here Cydia tweaks to improve performance on jailbroken devices.
10. Cr4shed
The next one is the Cr4shed tweak. It is a tweak that allows you to see exactly why your device is crashed or why something crashed on your jailbroken device and how you can fix it so for example you can see there will be a huge list of processes that have crashed in your device and depending on which one crashed much more frequent.
Check here how to jailbreak with checkra1n jailbreak.
For example, you will see on the right the number of times that process crashed you can see exactly which process causes issues on your device and you can even see a full log there if you open the log and send it to the developer so that they can fix their tweak which I believe is good because many tweaks create a lot of crashes and instability on your device because they are made wrong or because of a bug and so on. Here is the Cr4shed tweak repo.
This is the list of most essential must-have Cydia tweaks you need to install right after your jailbreak. You can also check out the list of best Cydia tweaks you can install in your iOS 14 jailbreak to iOS 14.8 jailbreak devices.
List of Best FREE Essential Must-Have Jailbreak iOS 14.8 Cydia Tweaks
Snowboard
Tweaks Compatible
Detailed Battery Usage
Apps Manager
Filza
New Term 2
SmallSiri
iCleaner
iSecureOS
Cr4shed