Although there are a lot of options available these days to keep in touch with your loved ones, the perfect thing is to download the most recent interactive platforms such as games to play on facetime with grandchildren and put in a little bit more fun to a typical phone call conversation. Moreover, occasionally it is not feasible to physically spend time with your dearest and nearest ones yet this does not indicate that you can't play a game or two, particularly when it is a festive season.
Considering this here we are going to offer you a list of interactive games to play with toddlers over FaceTime, Zoom, Skype, and any other video application with your grandchildren to keep the fun going.
Read to figure out our top selection of interesting and cool facetime games for kids from classic question activities to board games with an online spin. Facetime kids games are the best perfect thing to being physically connected.
Games to Play on FaceTime with Grandchildren
A lot of people including me perhaps have wondered what they should do on FaceTime with kids. Here's the solution for all of these people. We have identified several fun FaceTime ideas for Grandparents, FaceTime games for grandparents and toddlers to play, and fun things to do on FaceTime with kids.
These games to play with toddlers over FaceTime have so much fun whether playing games, doing different fun activities, or simply visiting on a video chat.
Moreover, you can utilize these video chat ideas on any application such as Zoom, Skype, or Facebook Messenger. Simply select a platform, pick an activity, discover fun things to do on FaceTime or FaceTime games for kids and have a blast connecting with your Grandkids!
Best Games To Play On FaceTime games for grandparents and toddlers
1. Alphabet Beat the Clock
In this, you will have to set an objective for how many of those words you want to think of after selecting a letter. For instance, you have selected the letter B and the objective is 15.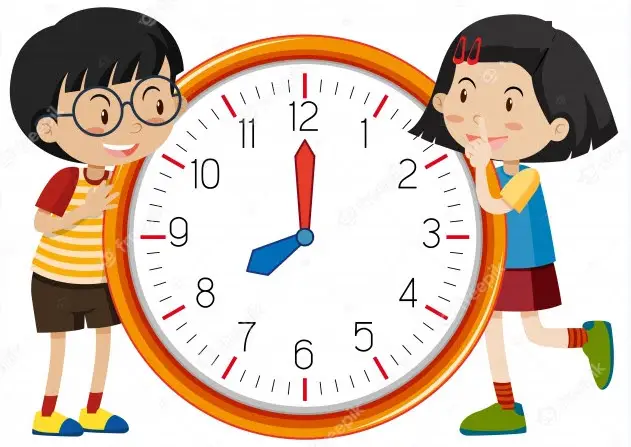 Afterward, you will need to select a timer to a length depending on your choice. One minute? Two? Moreover, you can make the time shorter or longer keeping in mind the age of your toddler. Then, work collectively to brainstorm.
Can you reach your target before the timer goes off?
2. Sentence Story Building
Make a story mutually, one sentence at a time! One individual states the first sentence, afterward the next person says the next sentence. This is a perfect activity to strengthen early writing concepts of requiring a starting, middle, and end.
Needless to say, just being crazy and having fun is also great.
3. ABC Game
ABC game is one of the most interesting FaceTime games for kids. Just similar to the ABC game you play in the car, have them take you around their home and search for different things that start with the letter of the alphabet.
You can play these games at FaceTiming a toddler,  ask them to search for something starting with "A", afterward you find out something around your own home that starts with" A", and so on.
This is one of the best games to play on a video call with kids that further strengthens their grip of letters for younger kids and is even fun for older ones.
4. Guess the Animal
Guess the animal is another game we have on the list of top games to play on facetime with grandchildren. In this game, we have to guess a certain animal like a monkey, a fish, or an elephant. However, guessing a correct animal sometimes leads to a challenging situation because many animals look alike but it is all about giggles.
5. The Guessing Game
The first creative game for kids on iPhone was just about guessing toys, tools, and small household items that were easily fit within the frame view of the mobile. After that, we also took turns by displaying a small piece of the item over the camera and asking them to guess a certain item.
The game has a lot of fun and it all depends on the number of items and tools which you identify and how can you engage your kids. The curious and amusing part of this game is to identify unusual, colorful, and mysterious shapes. One of the most loved games to play over the phone with a kid.
6. Play board games
The next game we have on the list of top facetime games for grandparents and toddlers is Play Board games. You can play two-player board games together over your phone if you have both of them.
For games including Tenzi, Battleship or Guess Who, you can set one board and play as normal.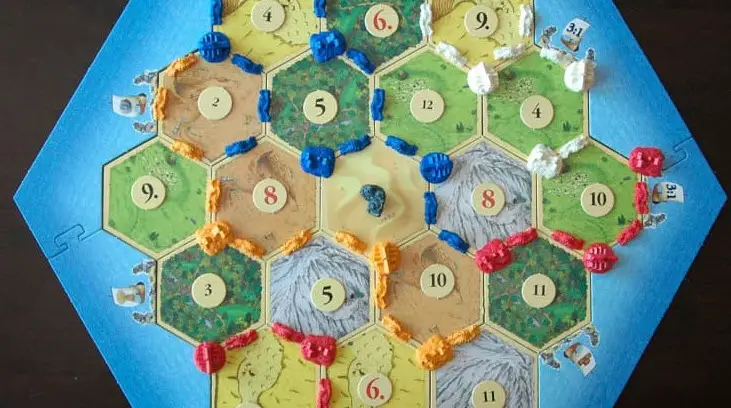 But for other games such as Chess, you can take both boards and make all of the moves like you each have the same game board. Moreover, you can set both Jenga at both houses instead of taking turns and extract one block simultaneously while seeing who can be left for the long-standing.
You can have the kid set up the board game and then make moves for both players in games such as Candy Land and game of Life.
7. Play Dress Up
The Play Dress Up game is most welcomed by girls. They loved to play dress-up which allow them to change models and clothes. It might have some fun for you, too. The game is all about superhero caps, process dresses, and props to enjoy a beautiful life on Facetime.
8. Cook or bake together
Grandparents can watch and play cook or bake fame over Facetime with their little ones. The grandparents can pull up the recipe on their own phones and then ensure the little ones are accurately measuring and following the directions.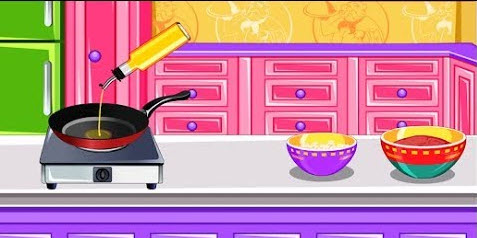 9. Sing
Another very easy and interesting game we have on the list of best FaceTime games to play on a video call with kids is Sing. Remember all those songs heard when you were a child? Did you go to scout camp or church camp for camping? Did your Dad teach you crazy songs when you were young? You can sing all those songs while FaceTiming a toddler such as "The Littlest Worm" or "The Other Day I Saw a Bear". You can have great laughs with this FaceTime kids game. 
10. Do PlayDoh or Clay together
Next on the list of best FaceTime games for kids is Do PlayDoh or Clay together. In this game, each player can get his own container and make different things together. However, you have to be sure to impede your creations to share or position the camera pretty far away than you can see.
11. Listen to Piano Practice 
Another activity that you can do on FaceTime with kids is listening to piano practice. Grandparents love to listen to their Grandchildren playing the piano. Every so often, piano practice is difficult to finish off. However, it might be more enjoyable with an audience. Moreover, motivation from your side might make a difference in how practice goes day by day.
12. Rock, Paper, Scissors
Next, another classic game in the list of games to play with toddlers over FaceTime is Rock, paper, Scissors. Playing this FaceTime game with kids is a piece of cake. You need to say 1, 2, 3, and bear in mind that rock crushes, scissors, scissors cut paper, and paper covers rock. However, to make the game more enjoyable, you can add a dash of madness every time one player loses. They either need to make a silly face, do a little dance, or copy the actions of an animal of the other person's picking.
13. Name That Tune: Clapping Version
This is another fantastic game to play on FaceTime with Grandchildren. You just have to clap out different songs for each other and make every effort to guess what song the other is thinking of. You can select the songs keeping in mind your child's age, such as you can choose "Bingo" and "Itsy Bitsy Spider" and Camila Cabello. Anyhow it is a little bit of tremendous fun, and I am not entirely sure. Perhaps Grandpa can teach your children "We Will Rock You."
14. Utilize wax sticks such as wikki stix to take photos or tell a story!
This is another game that one can play on a video call with kids. Every player can take a turn doing this or do it simultaneously; moreover, if you have a whiteboard to stick them on, that so that the other player can watch your formations, even better.
15. I Went to the Store
The next game in the list of top FaceTime games for kids is "I Went to the Store." It is a kind of memory game. To play this game, one player starts by telling "I went to the store…" and afterward name a product such as chocolate, or whatever, and then the other player starts, "I went to the store and got chocolate and milk…" and so on and so on. However, each player needs to remember the new addition to the list.
Of course, presently, I believe that it must be started as "I went to the store in my mash and gloves and attempt to obtain Clorox Wipes however there were not any and so rather…."
16. Help children draw a picture or write a letter to send to another family member! 
Another activity in the list of things to do on FaceTime with kids is helping them in drawing a picture and writing a letter to send to another family member such as Grandparents can teach their kids to write and letter over FaceTime and can ask them to send that latter to an Uncle or Aunt.
Moreover, the children can dictate at the time of grownup writes. On the other hand, if your kids are older, the grownup can assist with spelling. However, if you are thinking about sending them to others, you can scan or take a picture and send it digitally to the receiver.
17. What IF?
What IF is another fantastic game in the list of top FaceTime games to play with grandchildren. The What IF game is also full of imagination. It is started with questions such as What would you do if…" What would you do if your bed turned as narwhal? Where would you move it? And What would it consume? You can also build a story while asking questions to each other. Also, you can write these questions and create a tale for children.
18. Practice a language
Next, we have to practice a language activity in the list of things to do on FaceTime with kids. The best game through which you can practice a language that your child is learning at school. You can practice it with your children or relatives on a video call. This game will benefit you to learn some sign language signs together.
19. Play Simon Says
Head Shoulders Knees, Simon Says, and the Hokey Pokey or Toes are the nice shot you can take as a part of the game to play on FaceTime with a boy. The shots make you and your grandparent jolly and goof around. It will be a perfect way to spend time and enjoy video chat.
20. Battleship
It is an ideal virtual game in the list of top FaceTime games for toddlers because it makes you feel real. It doesn't need to be any different than in real life. You can play it online if you want to hide your board from your opponent.
In addition, each player would need a Battleship game, and after all setup, you can go away. You can then take turns to guess the coordinates to sink the ship of other players after placing your ships onboard. The player who will sink the ships of all the opponents first would be considered as the winner.
21. Categories Online
Categories Online are the best way for slightly older to challenge themselves while keeping their finger firmly on the fun button. It is pretty similar to the main board game except for some variations.
In this game, players have to roll a dice with letters in the place of numbers. Every player then needs to complete a list with random categories. Any letter landed by dice is the letter. The answer needs to start with. Points reign supreme for each original answer. However, if another player gives the same word as you, both of you will never get any points. It's all about the fun as it includes cues, sneaky shortcuts, and squabbles.
Moreover, you can also head to Scattergories Online and play the game using a shareable link if you don't want to share your screen. You just need to set up the Scattergories room and choose game categories you like to include from a list.
Conclusion – Best facetime games for kids
These games have great fun while playing over Facetime with friends. All the family members are sure to are love to play these games over Facetime, and other virtual meeting places. Also, take your friends into account for playing these games. It means that the technology is also something more about except staring at video games. It's the best means to communicate with others. A big virtual kiss must be blown when you are all done.
Best Games To Play on Facetime with Kids (2021)
Alphabet Beat the Clock
Sentence Story Building
ABC Game
Guess the Animal
The Guessing Game
Play board games
Play Dress Up
Cook or bake together
Sing
Do PlayDoh or Clay together
Listen to Piano Practice
Rock, Paper, Scissors
Name That Tune: Clapping Version
Utilize wax sticks such as wikki stix to take photos or tell a story!
I Went to the Store
Help children draw a picture
What IF?
Practice a language
Play Simon Says
Battleship
Categories online