Everyone wants a device whether it's iPhone or Android or any other because the majority of the devices are carrier lock or network lock. which means you can not use this device with any other network if you want to. Unlock phone doesn't only increase the value it but also provide you freedom as you can use any sim in it anywhere. Hey guys in this detailed article I am going to let you know about how you can sim unlock iPhone att, t-mobile Verizon or unlock the android phone yourself for absolutely free in 2019 and after that, you can use any gsm network on your device.
I have seen many how-to guides relating to unlocking my phone on Google but a bunch of them are paid. Or they are promoting paid affiliation links for getting your phone unblock when you get it done by visiting the link they mentioned.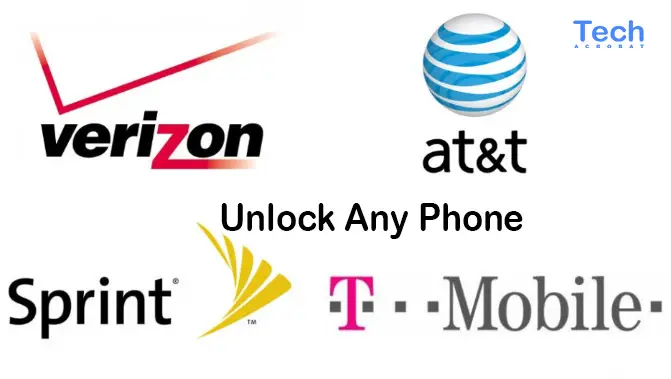 Paying for unlocking your phone is really a stupidity when you can get it done for free. I am going to let you know a legit and safe way to unblock phone and you don't even need to install anything and no root or no jailbreaking is required.
In fact, I am going to cover two ways to unlock phone and you can use either one which suits your condition, both are working fine. The 1st method I recommend you because this is about getting unlockable officially by your carrier itself.
Unlock Phone (Method One)
I am giving you the official links of every single service carrier with the phone number. You just need to log in at their website and start to unlock iPhone or Android phone. This method is targeting major service providers E.g. Verizon, At&t, T-Mobile, and Sprint. Because Majority of the users are using these service providers.
If you are not allowed to unlock phone after going to the corresponding website then you need to make a call to the support numbers I have provided. You need to give them a valid reason to unblock phone then they will surely unlock your phone. You can just say to them that you're going to another country for holidays and I need to use my phone there. Surely they will unlock iPhone or Android device you have for free.
You don't need to go to any other website and pay them about $50 or get scammed. Just click on the following link of your service provider below.
T-Mobile: T-Mobile Unlock Link
Support # (877) 453-1304
AT&T: AT&T Unlock Link
Support # (800) 331-0500
Verizon: Verizon Unlock Link
Support # (800) 922-0204
Sprint: Sprint Unlock Link
Support # (888) 211-4727
Unblock Phone (Method 2)
In this method, you can unlock iPhone or Android device but here you need to use a website which is not paid but free.
1st of all you need to get IMEI number of your phone which you can get by dialing *#06# on your phone and it will display your IMEI number or you can get it through Setting -> About phone.
Go to this website and fill up the details Email, IMEI Number, Smartphone Version and hit the unlock button.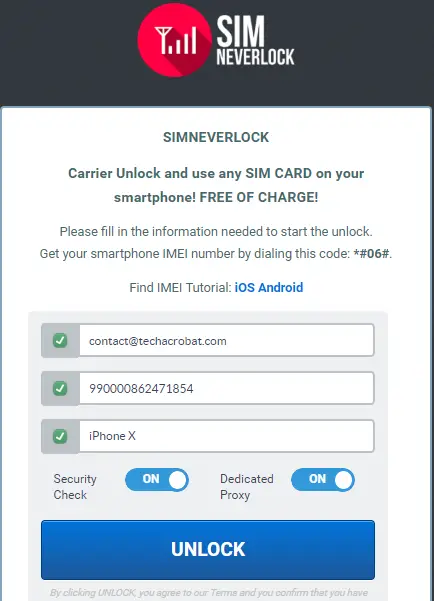 Remember to do this process through any other mobile phone. Because desktop version is not supported to do the verification process after completion.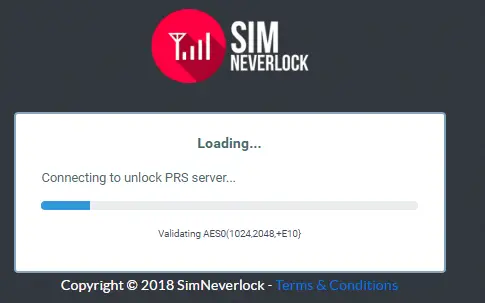 After the unblock phone process will start. After it gets completed, you need to do some verification. There you need to install a few applications by following the instructions they have mentioned there.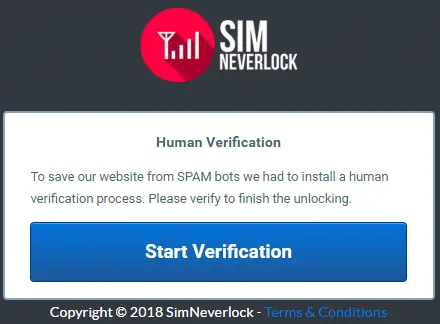 After you complete the verification your phone must be unlocked you now can use any other sim in your device. After you put in the sim for the first time, it will take a while to catch up the signals. These are the two free steps you can use to unlock phone yourself.