If you want to jailbreak your device with checkra1n jailbreak iOS 14.8 on a Windows computer, you come to the right place; here, we'll jailbreak our device with checkra1n windows through checkn1x / bootra1n bootable USB. The checkn1x iso is a new version of the bootra1n.
You'll be able to iOS 14.8 jailbreak with checkra1n windows checkn1x on your iPhone SE to iPhone X, iPad, and iPod.
Below is the step-by-step guide to installing checkra1n windows jailbreak with checkn1x ISO. The latest iOS jailbreak is in progress right now, and if you want to be updated, you can follow this latest jailbreak news article which is updated regularly.
But keep in mind, although checkra1n iOS 14 jailbreak 0.12.4 updated, it currently supports iPhone 5s to iPhone X Devices, and the A11 devices are partially supported.
As we all know, the official checkra1n jailbreak has Mac and Linux versions of the checkra1n jailbreak. Checkra1n for windows jailbreak, we need to use other tools like checkn1x ISO / bootra1n; follow the below step-by-step method to complete checkra1n windows jailbreak with checkn1x.
Check the iOS 15 jailbreak for the newer A12 – A15 devices, Xina520 jailbreak, which comes with Sileo.
What Is Checkra1n Jailbreak?
The Checkra1n jailbreak is semi-tethered; it works on iPhone 5 to iPhone X. But the latest iOS 14 jailbreak supports till A11 chip and below devices; all other devices are supported for previous iOS versions.
The iOS versions it supports are iOS 12 and up. If you don't know, it's a hardware-based jailbreak based on checkm8 bootROM exploit and blackbird exploit.
Now you can jailbreak Apple TV untethered with blackb0x jailbreak and install Kodi on Apple Tv.
What's New in Checkra1n Jailbreak 0.12.4 iOS 14.8 New Version
Finally, the new checkra1n jailbreak supports iOS 14, but for A9 & A9x devices for now, for iOS 14.
#checkra1n 0.12.4 released with a hotfix for A9X devices on 14.5 and above.
Grab it at: https://t.co/0cUowiA5lW

— checkra1n (@checkra1n) May 11, 2021
iOS 14.8 Checkra1n jailbreak-supported devices
Check the list of all checkra1n jailbreak-supported devices below. The checkra1n jailbreak now officially fully supports A9 – A9X and A10 devices, as well as partial support for A11 devices by skipping the BPR check.
| Supported iPhones | Supported iPads | Supported iPods |
| --- | --- | --- |
| iPhone 6 / 6 Plus | iPad Pro 12.9 (2015 / 2017) | iPod Touch 6 |
| iPhone 6S / 6S Plus | iPad Pro 9.7 (2016) | iPod Touch 7 |
| iPhone 7 / 7 Plus | iPad Pro 10.5 (2017) | |
| iPhone 8 / 8 Plus | iPad Air 2 | |
| iPhone X | iPad 5 / iPad 6 / iPad 7 | |
| | | |
| | | |
Check how to jailbreak iOS 15-16 with palera1n windows jailbreak for free on checkm8 supported devices.
How to Download Checkra1n Windows Jailbreak iOS 14.8 With Checkn1x ISO / Bootra1n
Step 1. Download checkra1n checkn1x ISO
First of all, for checkra1n iOS 14.8 for windows jailbreak, you need to download a few tools; one, of course, is the checkn1x iso that you can download from here.
Step 2. Download balenaEtcher tool
The next tool you need to download is the Balena Etcher; I'll use this to make our flash drive bootable with checkn1x.
Download the Windows version from the official website here, do not use any other tool to make the checkn1x iso bootable USB, I used RUFUS, and the system didn't boot from the USB to show checkn1x checkra1n.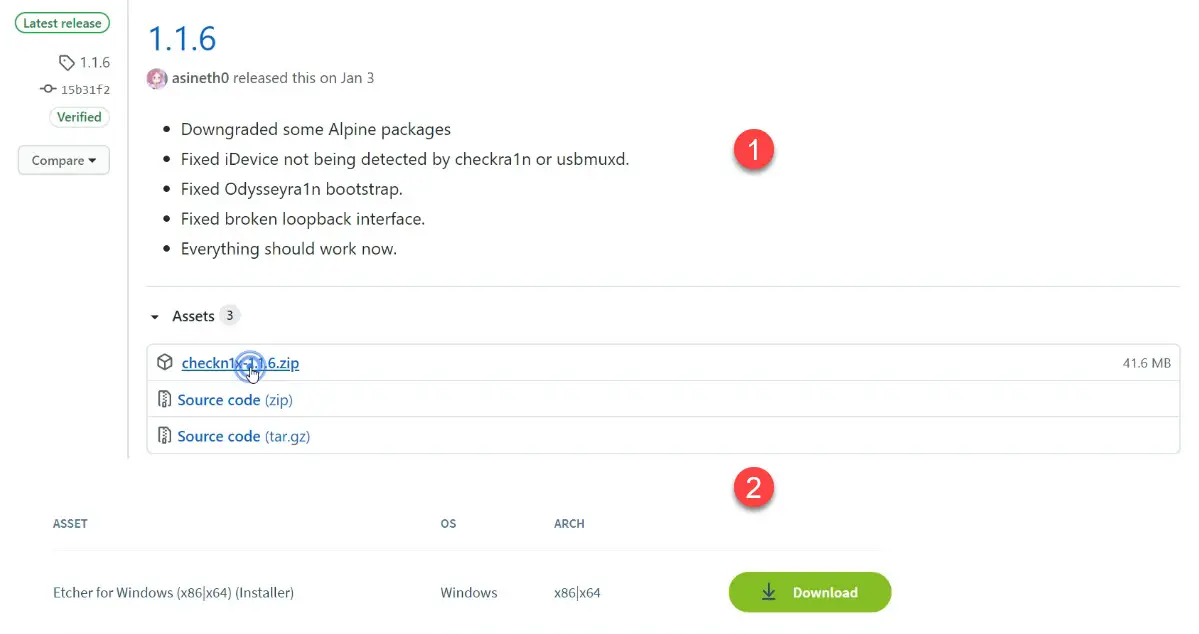 Step 3. Install BalenaEtcher
After downloading the things needed, install the BalenaEtcher first, and make sure your computer is connected to the internet.
Attach your USB (8GB or above recommended) to your computer and run the Balena Etcher as an administrator.
Step 4. Make checkra1n checkn1x ISO bootable USB
Now select the 1st option, flash from a file in the Balena etcher tool, and select the downloaded checkra1n checkn1x ISO file.
After that, select the attached USB after clicking the Select Target button.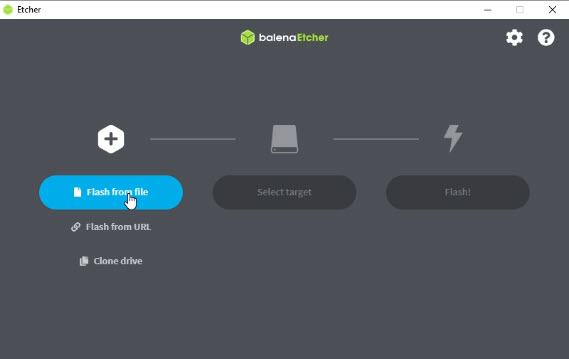 When both are selected, click the Flash button to make checkn1x iso bootable USB.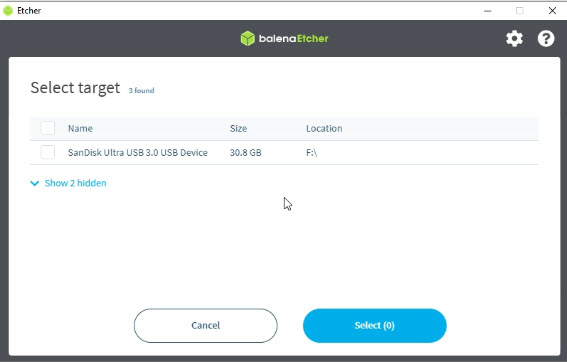 Here is how to install fugu 14 untethered jailbreak on your device using unc0ver.
Step 5. Restart the system and enter BIOS
After your checkn1x USB is bootable, restart your device and enter BIOS settings, and then go into the bootable menu section.
For my computer, I can enter there by pressing an F2 function key. To enter into BIOS settings, your keys could be different, like the F10, F12, or ESC key. You can also search on Google with your computer model number, which key is used to enter into BIOS settings.
Here is how to download palera1n GUI jailbreak on macOS and jailbreak iOS 15 – 16 on checkm8-supported devices.
Step 6. Select checkra1n checkn1x option
Once you're in BIOS settings, navigate to the Boot menu; select the connected USB for checkra1n iOS 14.8 jailbreak checkn1x and hit enter.
Look at the picture below; the attached USB must be in the first position to boot your system from the attached USB. If you don't see the USB in the first place, use the keys to move the options, and you'll find the function keys on your computer screen.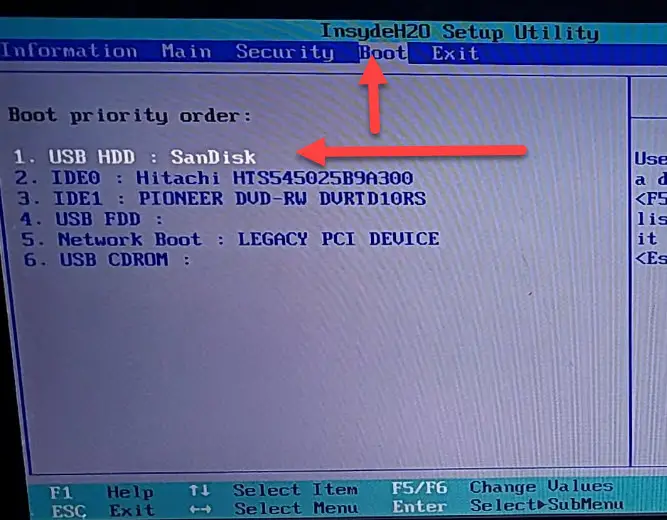 Once the settings are set, save and exit from BIOS settings; your computer will boot through the attached checkra1n checkn1x USB.
Here is your favourite tutorial to bypass jailbreak detection on jailbroken devices.
Wait for a little until you see this screen (see the picture below); now press the ALT+F2 key from the keyboard, and it'll show you the checkra1n application screen on your computer.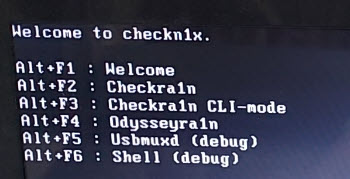 Below is the step-by-step process of how to install checkra1n windows jailbreak with checkn1x.
Step 7. Jailbreak with checkra1n checkn1x iso
Now you probably know how to jailbreak using the checkra1n application.
In case you don't know yet, From now on, the steps are the same as how to install checkra1n jailbreak, so go to our step-by-step checkra1n jailbreak tutorial to install checkra1n.
Now you can also set passcode on A11 checkra1n jailbreak iPhone 8 / 8Plus / iPhone X easily. Adding the same copied text would duplicate the content, so go to the mentioned link and install checkra1n jailbreak.
Also, check the checkra1n iremovalra1n tutorial to jailbreak checkra1n windows without a bootable USB.
If your checkra1n jailbreak stucks at the screen, here is the guide to fix checkra1n jailbreak errors, including freezing, lockdownd, and parsing passcode errors. Once you are jailbroken, you can install Cydia tweaks on your device, and I recommend installing these essential tweaks first, which are here.
Follow these Cydia tweaks to improve performance on iOS jailbroken devices.
This is how to install checkra1n iOS 14.8 windows with checkn1x bootable USB. If you have difficulty installing checkra1n for windows with checkn1x, feel free to comment below.
[

Video

] How to download install checkra1n windows jailbreak iOS 14.8 with checkn1x/bootra1n
How To Download iOS 14.8 Checkra1n Windows Checkn1x/Bootra1n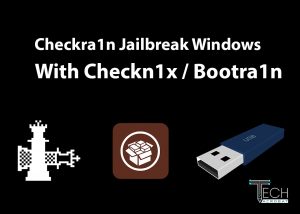 How to install iOS 14.8 checkra1n for windows jailbreak with checkn1x ISO /bootra1n (2023), full way to download checkra1n windows checkn1x ISO on iPhone.
Price: FREE
Operating System: Windows, iOS, iPadOS
Application Category: Jailbreak