The FilzaEscaped15 has been finished and it's released now. So the Bas vT(@AppleDry05) who has been historically developing the FilzaEscaped for iOS 14, 13, and so on, has released FilzaEscaped for iOS 15 as well. So in this detailed tutorial, I'll show you how to download FilzaEscaped iOS 15 with no jailbreak.
It's finally here, FilzaEscaped15!🎉 Get it while it's hot🔥 at https://t.co/BMCPw2Nwwf Big thx to the people helping me figure out some issues! Might be unstable, will be fixed in future updates. Feel free to buy me a coffee if you like it https://t.co/ecMP31nAo8 #FilzaEscaped15

— Bas vT (@AppleDry05) May 27, 2022
What is FilzaEscaped?
Just like the Filza file manager, which you get through jailbreak, the FilzaEscaped is the iOS file manager with root access which allows you to access and modify the root file system in iOS devices without Jailbreaking your iPhone or iPad.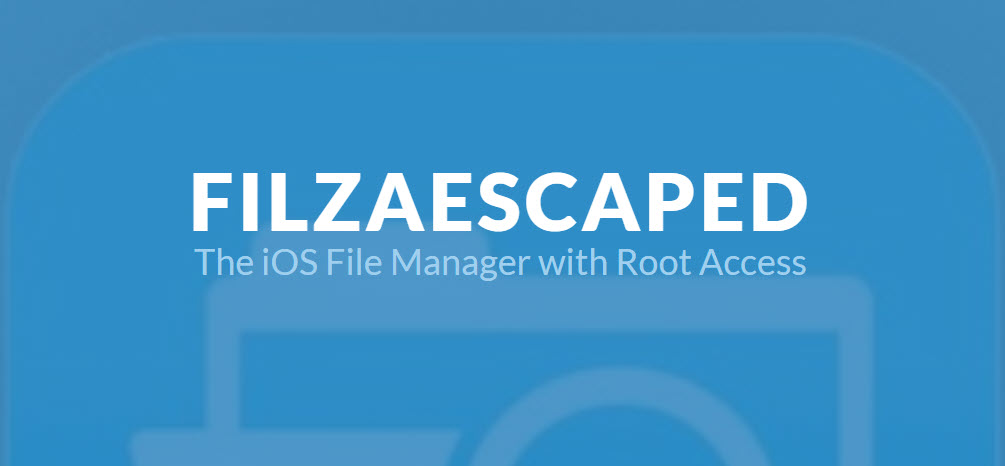 There is no jailbreak for iOS 15 yet, but the FilzaEscaped15 uses the jailbreak exploit to give the same Filza that you'd get if you were jailbroken. When the latest iOS jailbreak will be available? here is our jailbreak news article which we update regularly.
Of course caution as changing wrong files or making wrong changes can break your device.
What's new in the FilzaEscaped iOS 15?
The system partition is very likely to be readable but not writable. So this will be a little bit more limited than it used to be in past.
But that's, unfortunately, something that iOS 15 brought, and until we have a proper remount for iOS 15 there will be problems with FilzaEscaped iOS 15 even for Taurine and Unc0ver which will be rootless as well if they get released.
FilzaEscaped iOS 15 supported iOS versions
It is very likely that it is based on the previously released iOS exploits for iOS 15.1.1 and lower which means that it is very likely this will only work on iOS 15.1.1, 15.1, 15.0.2, 15.0.1, and 15.0.
Let's start the process of how to install FilzaEscaped iOS 15.
How to Download FilzaEscaped iOS 15
Step 1: Download FilzaEscaped IPA
First, you need to download FilzaEscaped iOS 15 IPA file, you can download the IPA directly from this link. Just skip the 5-sec ad at the top.

Step 2: Install Altstore to get FilzaEscaped
As FilzaEscaped is an IPA file, we need to sideload it on our device to use. I'll use Altstore to install FilzaEscaped, if you have it installed you can follow the next step.
But if you don't have it, here are the tutorials to install Altstore on Mac, and install Altstore on Windows. Go there and install altstore, and come back for the next step.
You can also use sideloadly or any other Cydia impactor alternative if you want.
Step 3: Install Filzaescaped iOS 15
Once the altstore is installed, keep the device connected to the PC and both on the same network as well, open the Altstore on your device.
Go to the My Apps section, tap on the + icon at the top, and select the FilzaEscaped IPA file. If you just installed the Altstore on your device, it'll ask you to sign in with your Apple Id.
Put in the same Apple Id that you put while installing altstore on your computer. It'll start installing it and you'll have it on the device's home screen once the progress finishes.
Here it is on my device, this is how to download FilzaEscaped iOS 15.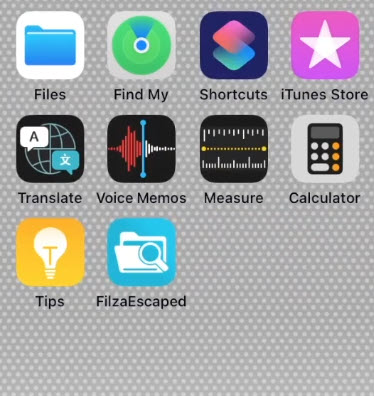 How to use FilzaEscaped15
Once it's installed, then use FilzaEscaped15, it'll ask you to verify it first. For that, for settings -> general -> device management -> tap on your Apple Id and press the trust button. Now you'll be able to open it.
Now once you open it, as it's the new release, the app might crash or take a while to open because it runs the exploit first in the background to get all the privileges.
So wait for a little once it's opened, but still because of the new release you might face bugs that will be reported by the users and fixed in upcoming FilzaEscaped iOS 15 updates.
As I mentioned above, it's limited in iOS 15 so the folder you can play, of course with caution.
Conclusion – FilzaEscaped15
This is how to download FilzaEscaped iOS 15 without jailbreak on iPhone or iPad which lets you access and modify the root file system.
Keep in mind that if you don't have knowledge about the root filesystem, it's recommended not to make a change, otherwise, your device could go into a bootloop, and recovering it will update your device to the latest iOS version.
[Video] Filzaescaped iOS 15 Download IPA
FilzaEscaped15 - How To Download FilzaEscaped iOS 15 IPA (2022)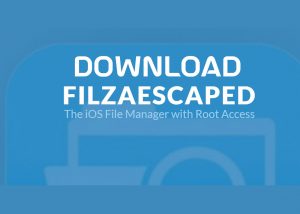 Here is how to download FilzaEscaped iOS 15 on iPhone, iPad 2022. FilzaEscaped15 is released, download Filzaescaped IPA and install FilzaEscaped for iOS 15.
Operating System: iOS, iPadOS
Application Category: File Manager