This week's decision in the court case between Apple and Epic Games ended up wins and losses on both sides. California-based Cupertino giant is not able to block links to external payment systems on its platform. However, the judge still decided that it legitimately prohibited Fortnite from iOS and is eligible for compensation for Epic's violation of the agreement.
The major decision in the most recent ruling was the instruction according to which Apple can't prevent developers on its iOS platform from connecting to payment options outside iOS.
This could charge the California-based Cupertino giant billions in long-term profits. However, the judge directed that Epic still violate Apple's App Store rules when it connected to its own payment option when the case started the previous year.
Epic accused the Cupertino giant the previous year of forbidding Fortnite from iOS. The iPhone manufacturer did that as Epic began leading Fortnite customers on iOS to pay for in-game products via Epic direct pay, leaving Apple out of the 30 per cent commission it accumulated on transactions in the majority of applications.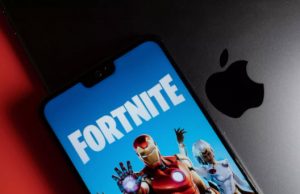 As per the 185-page ruling, Epic got $12,167,719 in profit from Fortnite via Epic direct pay from August to October the previous year. However, currently, the company need to pay Apple its 30 per cent cut of that money, apart from
"30% of any such revenue Epic Games collected from November 1, 2020, through the date of judgment."
That appears to be a minimum of $3.6 million. The ruling further added that the company was completely within its right to take Epic up iOS, despite the fact it can now no longer block developers from conducting what Epic Games did.
Considering that South Korea passed legislation late the previous month banning app store managers from compelling their own payment systems onto developers, Epic Games has made attempts to come back on iOS, at least in South Korea.
Until now, the company has denied it, and the ruling possibly suggests Apple is never going to be under any accountability to allow Epic to come back in. Moreover, both Apple and Epic Games are anticipated to appeal to parts of the ruling.