The iOS jailbreak users definitely have come across this issue that your iOS unc0ver jailbreak app is not opened, to fix this issue you probably ran towards TweakBox or Ignition. Unfortunately, both of these utilities are not able to be installed, for now, both applications' enterprise certificates are revoked and blocked by Apple. You can try to download tutubox as its latest one to get applications.
However, you don't worry, I have a solution for you that how can you fix apps revoked issue, I am sharing 3 different ways to make it possible so you can try both if one doesn't work, and get the unc0ver jailbreak utility back in your devices. first, let me tell you about why all this happened.
Take a look at how to jailbreak with checkra1n jailbreak.
Well, this is not the fault of Tweakbox or Ignition developers or Apple itself, but few users were kept reporting these certificates to Apple. Because these signing services are illegal and against Apple user polities, therefore when few people reported these certificates to Apple, the company immediately revoked licenses.
Because of these licenses revoked, signing services have to go back and set a new account to resign every application these were hosted on their platform, this takes a long time. I think the same people have reported new certificates are the ones who reported it last time.
Get some new checkra1n jailbreak tweaks.
Well, I hope this issue will be resolved but not sure when, but don't worry you guys can still sign the unc0ver jailbreak utility by getting the uncover.
All the methods explained below are listed on a priority-base, so it's better to follow the top to bottom.
If you got a passcode disabled iPhone, here is a brand new method to unlock how to unlock iphone passcode on a disabled device for free, thanks to checkra1n jailbreak.
Bypass Revoked Apps Trick (Method 1)
Before you go to step 2, here is another trick to fix apps revoke. For example games application, you might have games and you have gone far to stages and then apps get revoked and you have to reinstall them. As a result, you lost what you have accomplished unless you have a backup. So here is a cool trick to bypass revoked apps, if you are not jailbroken.
Go to Settings -> Safari Apps ->Safari, from here scroll down and clear history and website data.
After clearing the data, come back to the main settings page, put your device to Airplane mode. Now you can open your revoked installed application.
Check how you can iCloud unlock with checkra1n for free.
This is really a cool trick to bypass revoked apps, although it works for a day or until you reboot your device. But you can open it again after following the process, you don't have to reinstall the apps if it gets revoked, must try at first.
Check here about the Odyssey jailbreak.
Install Unc0ver Jailbreak iOS 13.5 Mobile With Jailbreakme App (Method 2)
First of all, go to a website called jailbreakme.app. You will on the screen saying jailbreak iOS 13.5 but it does also work with the iOS 11, iOS 13, and of course all the subversions of those. Afterwards, you have to press on "Download" and it will start installing on your home screen.
Note: Here it is an important thing to keep in mind that this method requires a certificate to be approved so basically you have to go to settings and there in trust certificates.
Install Unc0ver Jailbreak iOS 13.5 With App Valley(Method 3)
Go this app-valley website, scroll down until you find the unc0ver app, at the time of updating this article its currently being signed on app-valley. If it later gets revoked after installing, use the 1st trick to open it. But for now, you can get the unc0ver in your device and jailbreak.
You can also check here for signing unc0ver IPA or any other IPA files with Cydia impactor alternatives. When the Cydia Impactor is not working, also the Alt Store that is a newly released alternative.
As you see the unc0ver jailbreak utility, press get button and install it. Trust the application from settings and boom, you have a working unc0ver jailbreak utility on your device.
Check checkra1n windows jailbreak with ra1nusb, to install jailbreak through windows, no dual-boot needed.
Installing Unc0ver Jailbreak iOS 13.5 Issue 3uTools To Fix Revoke (Method 4)
You need a Windows computer or a Mac computer for this method.
First, you need to download the 3utools software, you can download directly the latest version of 3utools from here, or you can get from the official website here.
Unc0ver vs Checkra1n vs Odyssey jailbreak, which one is better for your device?
After installing it, open up the 3utools and connect your device, your device will ask you to trust the application, so do that.
If you want to know how to downgrade iOS beta, check here.
As the device is connected to 3utools, click on the Flash & JB menu, from there click on the Jailbreak menu. Take a look at the picture below, from there click on the Run Jailbreak button at the bottom to start the process. As the completes it means unc0ver jailbreak app is installed through 3utools, you'll be able to use unc0ver again on your device to jailbreak your device.

Solve Unc0ver Jailbreak iOS 13.5 Revoke Issue By Reprovision (Method 5)
In this method, I'll show you the steps to install Reprovision, it is currently being used to automatically resign or update unc0ver jailbreak from your device without a computer.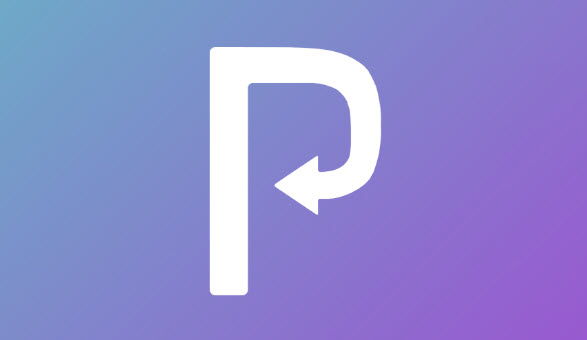 First, you need to have unc0ver jailbreak in your device already because this method is to update/resign unc0ver jailbreak. If you don't have that, here is the step by step process to install unc0ver jailbreak.
Open Cydia and add this repo in your Cydia and install the ReProvision, after installing that, go to the All Packages option, from there you can install the ReProvision.
Here is how to backup all tweaks and restore them later.
Now open the ReProvision and go into installed apps, there you'll see the unc0ver app. Tap on the sign button and it'll resign the unc0ver jailbreak using your Apple Id, you need to sign in with your Apple Id.
In settings, there is an option to select the days you want the ReProvision you automatically resign your app automatically without a computer as well.
Fix Unc0ver Jailbreak Revoke Problem (Method 6)
Get iOS unc0ver jailbreak utility after other apps to get unc0ver jailbreak utility are revoked.
Well, here is the fix, you guys can install the unc0ver's latest version by following the computer method, Instead of duplication every step for you to install unc0ver through a computer, follow this article where I have written step by step process to install the unc0ver utility from the computer.
Check the checkra1n jailbreak bootra1n method here.
Unfortunately, the processes you guys have used to install apps from the ignition or tweak box is not working right now because of licenses revoked. In case the signing service to these apps is back or any update, we'll keep you updated about that. This is how you can fix the unc0ver revoke problem using Reprovision or Cydia Impactor.
Guys, please comment below which method did work for you to let others know, also let us know about the bypass revoked apps trick. If you face any problems do let us know so we can further guide you on how you can fix it.