Drones are one of those technologies that excite the tech enthusiasts as well as the non-techies, but the truth is even if we are using these, we are just scratching the surface of drones' potential. Because apart from flying play stuff with drones these are being unlocked for practical uses as well in data and information management.
The drones are around us for a long time but the algorithms and programming have just started to push the capabilities of the drone to the next level.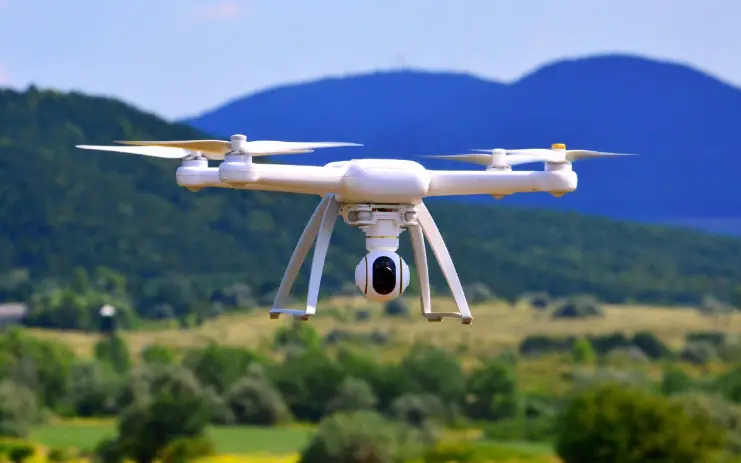 Eye In The Sky
Drones allow the experts to go into the skies to capture the right area then with the power of the combination of programming and algorithms that captured landscape visual is converted into the data form which can be used in multiple ways.
The drone technology makes it easier to capture visuals, mine and utilize data through the advanced computer technologies.
Crossing the chasm into mainstream use
2019 is the year where the drone technology could reach to the widespread acceptance of information management even though the technology is around us for a long time but the full potential is yet to be unlocked for us because there are multiple ways that the drone technology is shaping our future.
Because the professionals and people who are working in any field of life don't want to change what they are doing for decades. The education is the key and it is being shown by the startups and small companies that how this can be done.
The drones have capable of flying up to 400 feet to capture the visuals for quite some time, however, the apps for technology are catching up with the technology itself but the proper programming to unpack and understand the visual information has been lacking.
But we are expecting that more companies especially the smaller innovative ones that will come up with programs to make full use of that visual information and to show bigger companies than what is possible with the drones technology.
After all this the next phase will of automation that would be related to artificial intelligence, by this the imagery characteristics, physical features such as spectrum analysis and measurements would be identified and this would definitely take the technology and the algorithms to the next level. These are also improving to become more efficient with time and after 4 to 8 years we will have robust platforms to work from because its the software that make the incredible possibilities with the drone technology.
Drone technology a holistic solution
Moreover, the drones have started a large role in building holistic pictures from multiple data sources that are also expected in coming future years. But one thing you need to remember that the solution is not about drone technology, the data will come from a combination of different data points to accomplish such use cases.