We are always worried about our smartphone's battery life no matter how many mAh's battery we have in our smartphone. It's always weird to carry out a power bank a whole day when you are outside, right? Follow me in this detailed article where I'll tell you top 16 battery saving tips which you can follow to have better battery life. These are few basic tips and tricks if you follow, then at least it's confirmed that your battery isn't being wasted somewhere.
There won't be a drastic improvement but you'll get some extra phone battery life if you follow all these improve battery saving tips.
List of Improve Battery Saving Tips
1- Screen Display Tips
In the first of our battery saving tips, I'll discuss a few points related to your smartphone's display screen.
Display Brightness
The screen of your phone is something consumes most of your battery. Never use the auto-brightness feature in your mobile, use manual settings instead. Although we feel convenient while using the auto brightness, when we are in a dark place the display gets dark and when we're outside in a bright place, the brightness increases automatically.
But the levels which auto-brightness algorithm uses are still brighter than what we want. Moreover, the sensor to recognise the light around you is always in working to adjust the auto brightness for you. If you turn off auto brightness and adjust it manually according to your need you can get a slight improvement in your phone battery life.
Screen Timeout Tip
It is the time duration, after that specific time your screen turns off. Sometimes it is set to 1 or even 2 minutes on your phone. What happens after this is, for example, you get a notification which can be unwanted, the screen turns on or you unlock your phone to check that notification, now it's turned on for that specific time period defined in settings. You can change these settings to less time, you can change screen turn off limit to 20 to 15 seconds only. You may feel awkward when you are reading something long, but this is beneficial in most cases and you can have better battery life.
2- Wallpapers
Never ever try to use a live wallpaper, although it's attractive, really a battery killer for you. Use simple static wallpapers and if your phone has an AMOLED Display, try to use a plain black wallpaper or dark mode in your phone. Because in AMOLED or OLED screens the pixels turn completely off to show you black colour. This really improves your phone battery life.
By following these tips and tricks related to the display screen you can save some energy on your phone.
3- Radios Saving Tips
Next in our list of battery saving tips is related to Radios. Of course, a smartphone is a communication device, so we get many options like WiFi, Bluetooth and NFC. Although today's phones are efficient to save battery, even then if you turn off these when not needed you can get improve battery life especially when you are outside and there is no WiFi. These radios tips and tricks provide a slight difference but when you're outside and running out of battery completely, you can use these to save some.
4- Background Apps
There are many applications running in the background, you don't need to close all of them because today's phones are having big rams. But if there are applications which you're not going to use for next two or three days or you use those rarely, then it's better to kill them than to keep them open in the background for better battery life.
Remember, if you use the apps frequently like facebook, WhatsApp or youtube. then keep them open in the background. Do not kill them every time you use, this kills your battery instead. Kill only those which you use after a few days or rarely.
5- Live Wallpapers And Widgets
Although you get many customization options for your display, you can use a live wallpaper or can have many widgets on the screen. All these things are bad for your phone battery life as they consume much of your smartphone battery. If you use simple wallpaper and only the necessary widgets like time or weather widgets then this battery saving tip can increase much of your smartphone battery life.
6- Smartphone Notifications
Next, in our list of battery saving tips related to notifications, our phone rings with notifications more, than we receive calls in a day. Many of them are unwanted for us, check your applications whose notifications got nothing to do with you and turn them off. Because due to notifications, the phone's speaker and the display turn on. It's better to turn off all those applications' notifications which are not needed to you.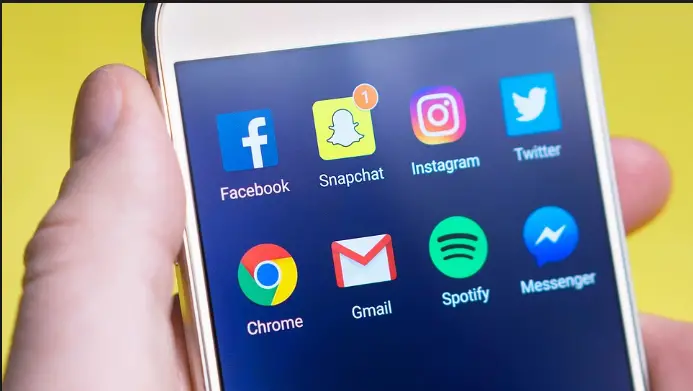 7- Battery Statistics Check
It's better to check which apps, games or other things consuming most of your smartphone battery life and should it be using this much of battery life? Because sometimes there are applications with bugs which result in more battery usage. If you find such applications in battery stats, remove them for better battery life.
8- Phone Apps and System Updates
Another improve battery saving tip is related to updates, whether an update is related to system software or related to mobile applications, install them in your phone. You can expect a better battery life with these. Most of the times there are bugs in applications or system software which cause extra smartphone battery usage.
9- Improve Accounts Synchronization
The next in our list of battery saving tips is about accounts syncing if you go into your phone's Setting-> Google -> Google accounts, from there if you go in synch option. There you'll see many google services which are synced to your account, sync only those which are related to you because all those services keep running in the background. Even these services keep using your data, disabling them can result in better battery life for you.
10- Applications with Ads
Most of the times in applications, especially in free versions we face ads. As you open them you have to face the ads. In case if there is an app which you use frequently on a daily basis, you can invest a few bucks to purchase the premium version of this app and you will get rid of advertisements. Because for showing the ads your mobile data is pulled from the background and after that, the ads are shown.
For example, you open a game or app, as you open an ad is displayed which stays for 10 seconds. In these seconds your mobile's screen and processing power are used and you haven't done anything on your phone. So having a paid version of the apps is the great smartphone battery saving strategy.
11- Power Saving Mode
If there is a power saving mode in your phone, you get different power saving modes in different phones e.g. in stock android you get adaptive power saving mode. Use these power saving modes to some extent, do not set them in a way that you're not able to receive messages. Using this power saving feature in the right way can increase your smartphone battery life.
12- Mobile Apps Updates
Mobile apps updates are next of our battery saving tips, if you check in your play store settings, you'll see the default setting for apps is set to auto update. Apps start to update any time anywhere if you WiFi or Data is on, due to this auto-updating process the battery drains significantly. Even some times those apps are also kept on updating which we use rarely. This is really annoying when you're outside especially, you must turn off the auto updates for all the applications. When you are at home, you can update all those apps in pending updates section in Play Store. These battery tips and tricks can save some of the energy in your phone
13- Typing sounds & vibration haptic feedback
All these things e.g. typing sound, and when you swipe to unlock you get haptic feedback. Turned all these things from settings, you don't need such feedbacks while typing these are just to waste your phone battery life. Every time you type the vibration mechanism consumes smartphone battery life to send you feedback for your action. Just turned off all the unwanted sounds from your phone.
14- Data Usage
The next in our list of battery saving tips is related to data usage. There are many mobile applications which are consuming your data in the background. You can turn off background data usage for selective apps in your mobile settings. For example, facebook, twitter or Instagram send you a notification every minute related to likes or comments. You can check all these stuff manually after some time when you're in the mode to use your social media accounts. You can do it for the selective apps if you want.
15- Fake Charger
Always use original or reputed brand's charger, but do not use a fake charger to charge your phone. This can create problems into your battery life which can eventually cause a fast drain.
16- Virtual Assistants
Now we have virtual voice assistants in our phones, try to keep them off, when you need you can turn them on. Because when these assistants are on, your smartphone's microphone remains active in the background. Because they have to hear your voice as they have to reply to you instantly. This consumes your battery life, and you can save your phone battery life by turning these on manually.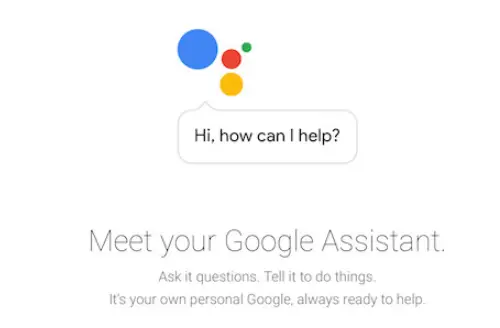 This is a huge list of smartphone battery saving tips which you can use to have better battery life. These are really helpful to improve battery when you're outside of your home.