Universal Serial Bus Standard, which is commonly known as USB, is one of the conventional devices in today's modern world. It is an advanced interfacing technology that connects up to 127 peripherals to the computer. The main aim of experts to come up with these popular ports and cables is to allow peripherals to be connected using a single standardized interface. This USB standard also allows peripherals to be connected and disconnected by improving plug and play capabilities.
It is the standard connection method for many consumer electronic devices like keyboards, mice, scanners, printers, digital cameras, and external hard drives. The first version of USB is 1.0 later by seeing the popularity of this device usage in the market; many new versions like 2.0, 3.0, and 3.1 came into existence. However, today USB 2.0 and USB 3.0 are high in use. Not only in different versions, but this USB also gives us the option to select from different brands as well.
USB 2.0 standard came into existence in April 2020. It is a high-speed USB that transmits data at a very high speed that is at 480 Mbps. Compared to the 1.0 version USB 2.0 version is much faster. However, it is slow when compared to 3.0 versions, released in November 2008. Though the popularity of version 2.0 was very high till 2008, later, people started showing great interest in version 3.0.
There are many differences between USB 3.0 and 2.0. Like:
 Speed of transmitting data
Version 3.0 can transmit data at a maximum speed of 5,120 Mbps that is ten times faster than 2.0, whereas 2.0 transmits data at a high speed of just 480 Mbps.
Actual Data throughput
The other main difference between USB 3.0 and 2.0 are actual data throughput. Data transfer usually needs some extra data along with real data to avoid any error during data transmission, which in turn drops down the speed of USB. These error bits are added in 2.0 versions because of which it has a maximum speed of 280 Mbps, whereas actual data throughput of USB 3.0 is 3.2 Gbps a maximum speed.
Length of cables and wires
We get USB cable wires in different lengths where 3.0 cables are available in the maximum length of 3 meters and have nine copper wires in it along with SS on it that indicates super speed. USB 2.0 is available in 5 meters in largest with four copper wires in it. Here the length of 2.0 is 2 meters longer than 3.0.
Power consumption
USB 3.0 version delivers slightly two times more watts of power compared to USB 2.0. USB 3.0 delivers 4.5-7 watts of power with 900 mA of current, whereas 2.0 delivers 2.5 watts of power with 500 mA current. Here the main benefit of using 3.0 versions USB is with its high power ratings. It can be simple to interface with future hardware and high power devices.
3.0 Equipped with super speed
The best thing about the USB 3.0 version is it equipped with super speed, which is not available with 2.0 cables. The main use of this Superspeed is it transfers data at a much faster rate than that of version 2.0. Well-manages power and data by using power only when needed and converse when not needed. This, in turn, helps us in avoiding needless transferring of power. There is no need to wait for signals as well to transfer data, whereas the waiting is necessary for version 2.0.
Different in looks
Though the shape of USB 3.0 and 2.0 are the same, yet there are two major differences with which one can understand the versions. USB 3.0 has a plastic piece in the socket that is blue while USB 2.0 has black color. In USB 3.0, copper pins on plastic pins are divided into two rows with 4 in the first row and five pins in the second row while 2.0 have only four copper pins. If you see more than four contact wires, then it is a 3.0 cable, and this is the quickest way to identify the difference between two cables.
Transfer method – USB 2.0 allows only a half-duplex transfer method where it either transfers or receives the data. At the same time, the 3.0 version can allow full-duplex operation with both transfer and reception of data.
Buying a USB cable though seems simple, yet one needs to be very careful while choosing the one. Today there are different brands of cables available to confuse you, so it is important to pick the one from the genuine manufacturer. In the list of popular manufacturers, MRT is the one that helps you pick the right product of your need.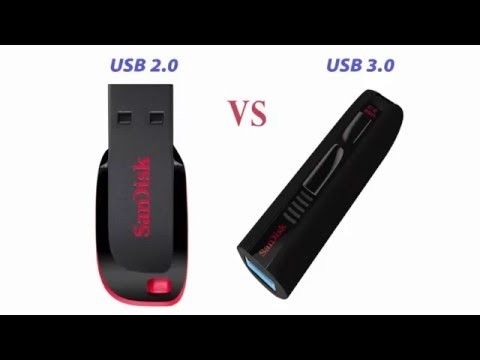 Best in providing genuine memory products
MRT, with its logo "Best Memory Company," is perfect in selling all genuine products at the wholesale rate for ten years. This wholesale memory shop online hugdify.com is available with a wide range of USB cables, micro SD cards, SD cards, USB Flash Drive, Adapter, Wifi SD Card, and many more to meet the requirements of the customers. Bulk micro SD cards and SD cards at MRT are available at the wholesale offer. The best thing about purchasing SD cards at MRT is it gives ten years warranty along with free logo design.
Simply log in to the website hugdify.com, shop for the product you require, and get your order delivered to the given address in 3 days where shipping is free. Prompt delivery with no shipping charges is ensured for all the online buyers on this website. Buyers will also get a customized logo at free of cost once you visit hugdify.com, then you no need to go anywhere else to shop for your required memory products because at this website is specialized with all types of memory products.
The best thing about MRT is concentrating more on the quality of the product, which in turn making it one of the best wholesalers of memory products for ten years. Apart from buying a product, people can also know about different memory products and their specifications simple by logging into hugdify.com.