In this guide, we'll show you how you can Jailbreak iOS 11 up to Jailbreak iOS 11.4.1 – iOS 12 – iOS 12.4 jailbreak using unc0ver. iOS 12- iOS 12.4 jailbreak is out only for Unc0ver yet but previous is out for Electra as well. In this guide, I am going to cover iOS jailbreak 11.4.1 to iOS 12.4 jailbreak using unc0ver. A new update of unc0ver had been released with the support of jailbreak 11.0 up to jailbreak 11.4.1. but the newly pushed update supporting up to iOS 12.4 jailbreak.
Currently, iOS 12 – iOS 12.4 jailbreak is supporting all the devices including A12 devices.
Checkm8 BootROM Exploit Released, its unpatchable exploit by Apple.
When the jailbreak iOS 11.4.1 was released with unc0ver and when it was updated for 12.4 jailbreak. Initially, the support for iOS 12 – iOS 12.4 jailbreak was for A8X-A11 devices only, later the support for 4K devices was released by unc0ver.
Check, iOS 12.4 Chimera Jailbreak and A12 Sileo Tweaks, and if you want to install tweaked apps no revoke then check here to download tutubox.
Our advice to you is to use this new unc0ver jailbreak as it's going to be a lot more stable and going to have better Cydia. Even if you already have jailbroken using Electra definitely consider this. They have given a lot of changes in it over the other jailbreaks. Take a look below. Switch between Electra and Unc0ver Jailbreak
Unc0ver Benefits Over Other Jailbreaks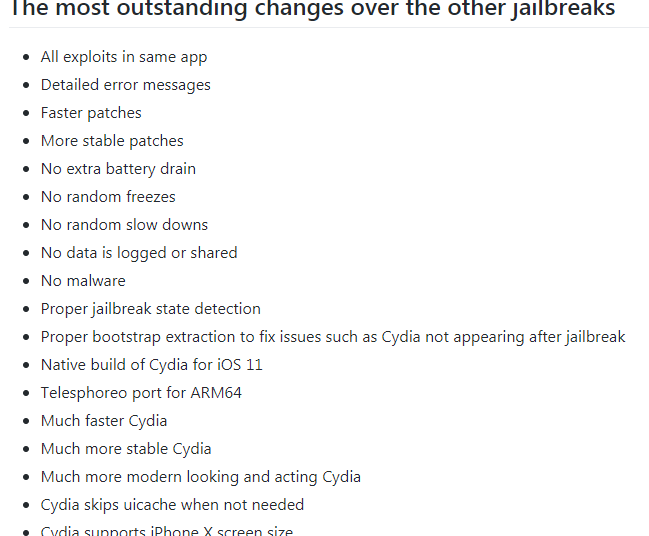 Compatible Devices
iPhone X, iPhone XS Max, iPhone XR
iPhone 8, iPhone 8 Plus
iPhone 7, iPhone 7 Plus
iPhone 6s, iPhone 6s Plus
iPhone 6, iPhone 6 Plus
iPhone SE
iPhone 5s
5th-gen iPad
iPad mini 4, iPad mini 3, iPad mini 2
iPod touch 6G
2nd-gen 12.9-inch iPad Pro, 12.9-inch iPad Pro, 1st-gen 10.5-inch iPad Pro
9.7-inch iPad Pro
iPad Air 2, iPad Air
So we are going to share both ways to Jailbreak iOS 11.4.1 and Jailbreak iOS 12.4 using iPhone and Computer.
Very Important Info Before Attempting unc0ver iOS 12.4 jailbreak
Remember this is a public beta version of jailbreak iOS 12.4 and not a full-fledged jailbreak. This means updates will keep coming to it to make it better and flawless. But you can still use it as it is considered safe. However, of course, you can wait until the final release of it.
Before you install tweaks to make sure that those tweaks are updated to work with iOS 12.4 jailbreak. Because those may cause issues if you install old tweaks.
Warning Before You Unc0ver Jailbreak iOS 12.4
Make you do not have any downloaded OTA updates on your device. If you do, go to
Settings-> iPhone Storage
, here you'll find any downloaded OTA updates and delete them, because it may create problems. Definitely delete them before you attempt
iOS 12.4 jailbreak
. Moreover, the
RootlessJB
(Jailbreak) which was released previously for developers only, be sure to remove that as well from your device completely. For that, a section in this article (
Switch Electra and Unc0ver Jailbreak
) will guide you on how to remove all the jailbroken files from your device to install a fresh jailbreak.
Get an anytime, anywhere secured remote access to your desired iOS apps on any device(PC/Mac/Android/iOS) by loading iOS emulators onto
Hosted Citrix VDI
 from CloudDesktopOnline. Try out Hosted QuickBooks and Office 365 suite from 
O365CloudExperts
 for enhanced efficiency.
Jailbreak iOS 11.4.1 to iOS 12.4 Jailbreak using unc0ver (Mobile Method)
1st you need to install unc0ver into your iPhone using the ignition or you can also use Tweakbox to install it. I believe these two will definitely work for you, but just in case if they don't, you can use this GitHub link to download IPA file for unc0ver. Make sure you download the latest IPA file, as it is more stable and than previous ones.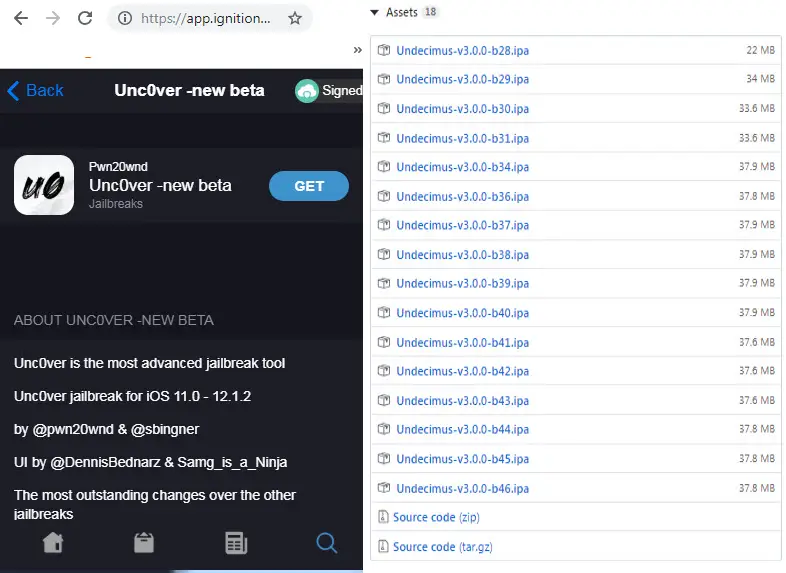 After successful installation, When you try to open it, probably you'll see a notification of "Untrusted Enterprise Developer". Then go to Settings → General → Profiles & Device Management and tap your Apple ID. Tap on trust and then again on trust in the popup window. After this, you can open unc0ver without any restriction.
Open the application then go to the settings below, There you can change the settings you want to. For example, disable auto-updates and disable app revoke. You should keep Kernel Exploit to EL in most cases. But you can switch to MP if your device supports multi-path.
Note: Please put your phone to Airplane Mode and disable Face/Touch ID and Siri to increase the success rate of tool. But it's not mandatory.
Check How To Fix Unc0ver Jailbreak iOS 12.4 Cydia Tweaks Issues
Now go to app and tap on jailbreak, there you should see the exploiting process started. You need to do this process every time when you iPhone restarts during the process, it might restart twice or once as happened with me. When I was doing the jailbreak on my device it went flawlessly. After the first restart, open unc0ver utility again, you should see "Re-Jailbreak" there, if not, then repeat the previous step to tap jailbreak. there were problems with both unc0ver and Electra utilities.
Both the developers pushed major updates and now working fine. After successful completion of iOS jailbreak 11.4.1 to Jailbreak iOS 12.4 using uncover process, you should see Cydia on your device's home screen. Which is faster and more stable than on Electra jailbreak. Open Cydia and first of all check if there are some pending changes, if yes then upgrade those changes and you are ready to download apps.

If you're coming from Electra then you going to have all your previous tweaks removed. And you'll have an updated and fresh Cydia. Now you have successfully done your jailbreaking, Enjoy the newer version on your device.
Check out Top Most Essential Cydia Tweaks for iOS 12.4 Unc0ver Jailbreak
Jailbreak iOS 11.4.1 to Jailbreak iOS 12.4 using unc0ver(Computer Method)
For doing this you need to download unc0ver IPA and Cydia Impactor first which you can get from this link and this link.
After opening Cydia Impactor, Drag that downloaded IPA file to it.

A popup will appear to enter Apple's ID and Password so put information in. See below.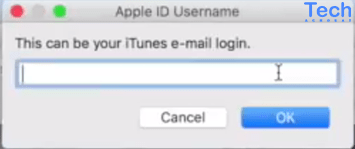 After that, it'll ask you to put password which you can get from https://appleid.apple.com website under the security tab, there you'll see a link to "Generate Password" which is an app-specific password. Click on that and put anything in the textbox and click create. Copy that and put in Cydia Impactor. after that, the process to install unc0ver on to your device will be started.
Don't forget to check checkra1n jailbreak tweaks
After this, your unc0ver will start preparing to connect with computer. After completed go to Settings → General → Profiles & Device Management and tap your Apple ID. Tap on trust and then again on trust in the popup window.
Note: Please put your phone to Airplane Mode and disable Face/Touch ID and Siri to increase the success rate. But it's not mandatory.
After this open the unc0ver app and tap on Jailbreak to start the process. After completion, if Cydia doesn't appear kindly repeat the process after rebooting your device. That's All! If you have Jailbreak iOS 11.4.1 to Jailbreak iOS 12.4 using unc0ver your device kindly do share your opinion below in the comments section. This post was kindly sponsored by The Smart Home Guide which provides information on smart tech, including smart home security and automation systems.
Frequently Asked Questions (FAQs)
What a Jailbreak Actually Is?
iOS jailbreaking is actually a privilege escalation for the purpose to remove software restrictions imposed by Apple on the iOS, tvOS, and watchOS. This is done through a series of kernel patches. This jailbreaking allows root access to iOS allowing the downloading and installing of additional applications and extensions which are unavailable through the official Apple App Store.
Is Jailbreaking Legal?
Its pretty obvious question that comes to your mind about jailbreaking that if it's illegal. The answer is NO because it was officially declared in 2012 by Library of Congress when they made an exemption to the Digital Millennium Copyright Act, it allows users to jailbreak their iPhones, iPads, iPod etc.
What Does A Jailbreak Do?
Jailbreaking simply means having internal access to iOS to take full control of the device by bypassing the Apple restrictions on it. As it suggests, after you jailbreak your phone, you can install tweaks and modified apps that aren't authorized by Apple and even not available in the App Store. However, you actually remove the security protection that Apple put on iOS.
Is Jailbreaking safe?
Jailbreaking, as said above, its never save because it just bypasses the restrictions on iOS. No matter in which year you're, it just opens your device for malware and virus. Not only that, it invalidates your warranty as well as makes your device difficult to update sometimes.
Does Jailbreaking Cost Money?
Jailbreaking is completely free of cost, you can jailbreak your device yourself. If someone asks you for payment in order to jailbreak your device that man is a Scam.
Can You Still Jailbreak iPhones?
A jailbreak is always an option if you are looking for a specific tweak and jailbreak can provide you with that. Not only that if you don't like the default design by iOS, but you can also change that by jailbreaking your device. The newer versions available at the moment may not be jailbreakable at the moment but might be in the near future.
Can You Get Cydia Without Jailbreak
The short answer is yes, its an app that isn't available on the App Store but available on a website from where you can download the application package. The Cydia app is available on the OpenAppMkt from where you can get it and install it without jailbreaking your device.
How Can you Undo Jailbreak?
Here on this link is detailed that how you can undo your jailbreak on your device completely.