Have you ever ran out of space in your Android phone for mobile applications? stating that you can not install new apps delete some items to free some space. If yes, then here I am going to tell you how can you move apps to sd card in your Android phone. You don't need to root your phone to move apps but a few settings to change.
There is no option which lets you move apps to sd card for android. No matter if you have an older or newer version of Android. I'll show you how you move apps in a step by steps manner in my Android phone which is running Oreo update.
If you go to your Android phone's settings and then in Apps where all the installed apps are shown. Open one application and go to its storage, There you won't see any option stating move apps to your card. Here I'll tell you how would you generate this option here to move apps.
How To Move Apps To SD Card
Go into your settings, then go into Storage. This is where your SD card will be showing. Click on it and then click three dots at the right upper corner of the screen. See the pic below.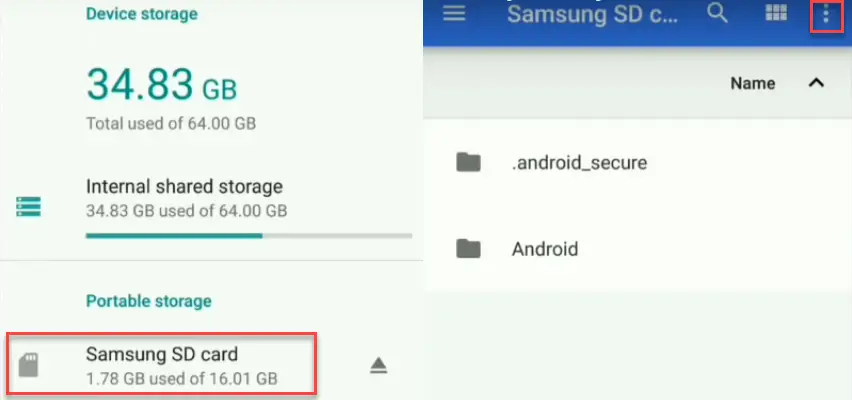 Select "Storage Option" here and then tap on "Format as Internal" to format your card. After tapping, in the next screen, it is stating "Erase & Format" there.
Warning Before You Move Apps
Remember to save your SD card data first somewhere, if you don't you might lose your important data.
Tap on "Erase & Format", it will take a while to format and completion it will start working as internally. After that, you'll get a new option to move apps to sd card for android.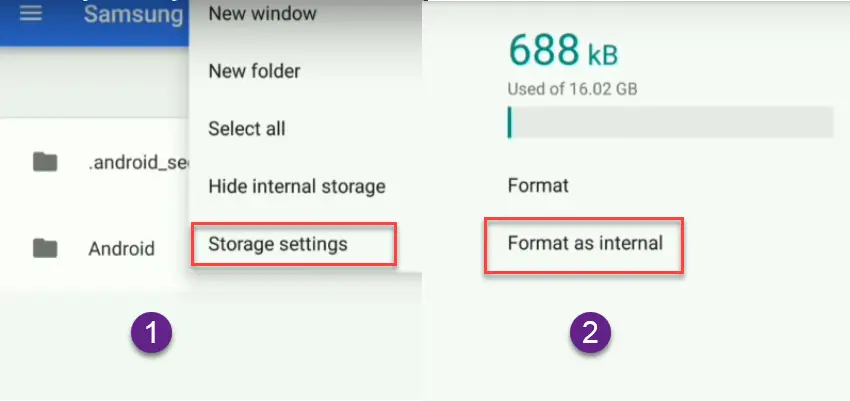 After the process is complete, a screen will show stating Move data to new storage. You can opt for "Move later" if you don't want to move your data. After that press Done.
Now go into settings again and go into Apps sections where all the apps are installed, from there we will move apps to new storage. Open any app and there you'll see a new option stating "Change" open that and you'll see a new option stating your SD card name with another option of internal storage. Here you will select your card to move apps to SD card. Later you can select the other option to move it back. See in below picture.

After you select your card, in next window tap one "Move" button to start the process. After completion, you have successfully move apps to sd card for android.
Here one thing you need to know this won't work for all the apps. For example, if you want to move apps like Facebook and WhatsApp or any other very high standard apps then this wouldn't work. But in most cases of other apps, you can move apps.
This is how you can move apps to sd card for android, after this, you moved apps will load through your SD card. If you face any difficulty or have any questions, kindly leave a comment below.