In the last few years, California has been making considerable progress regarding its environmental objectives. Moreover, possibly it is going to keep doing this ahead. In one aspect through a California bill, it is expecting to achieve that is through a possibility of the ban on the sale of gas-powered, off-road machinery including generators, lawnmowers, etc.
Assembly members Lorena Gonzales and  Marc Berman presented a bill during the 2021 legislative season in California. This California bill focus on small off-road engines. State Governor Gavin Newsom approved that piece of legislature amid heaps of others from October 9.
Furthermore, the bill needs the State Air Resources Board of California to approve "cost-effective" and "technologically feasible" standards to stop emissions from the latest small off-road engines (SORE). As per the bill, the outcome of the emissions of these SORES can promptly exceed the outcome of full-sized gas vehicles.
The California bill further notes, for instance, that one hour of operating a  "commercial leaf blower" (gas-powered) is approximately the same when it comes to air pollution because driving 1,100 miles in a "new passenger vehicle." Considering that there are many more SORES in California than full-sized vehicles, it's not hard to perceive where the issue lies.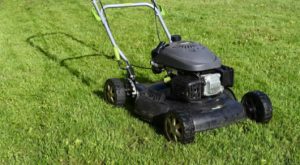 Furthermore, the member of the California assembly comprehends that transferring production from gas to electric or any other power sources might be challenging. Also, the process could be more costly. That's why to prevent placing an unwanted load on SORE makers, and the state intends to set apart up to $30 million in commercial rebates to help in the transition.
If we assume this bill will be successful in taking impact, the due date for implementation will be January 1, 2024, "or once the state board ascertains it is possible," whichever comes afterward.
It has yet to be determined exactly how the State Air Resources Board will interpret the language of AB-1346 and determine by that flexible time limit. It is going to possibly be quite some time ahead of what we figure out.
Apart from this, we must be emphasized that restricting the sale of the latest gas-powered SOREs is just the first part of the puzzle. California believes in achieving "100 percent zero emissions" for the devices by 2035, which is a far more challenging objective with, comprehensibly, a much more lenient time limit.