In this post, I'll show you how you can switch between iOS 14 – iOS 14.3 and beyond Checkra1n jailbreak and Unc0ver jailbreak and Odyssey Jailbreak, and Taurine Jailbreak. If you guys are on iOS 14.x – iOS 14.3, then there are three options when it comes to jailbreaking — either the unc0ver jailbreak or Checkra1n Jailbreak, or Odyssey Jailbreak or Taurine jailbreak. Cydia runs very well on unc0ver and checkra1n, but Odyssey jailbreak and Taurine jailbreak come with Sileo.
Let's start the process of switching between Checkra1n jailbreak or unc0ver jailbreak or Odyssey jailbreak or Taurine Jailbreak.
Check out Chimera jailbreak by Electra Team if you want a jailbreak on iOS 12 – iOS 12.5.x.
Warning
Remember when you remove jailbreak, it removes all the previous jailbreak files (including all the installed tweaks. So if you want to
backup tweaks
, you can do that but it better to install all the tweaks manually to avoid any corruption of files.
Switch to Taurine Jailbreak from Unc0ver Jailbreak and Checkra1n Jailbreak iOS 14 – iOS 14.3
The new taurine jailbreak is out, it's supported on all devices running on iOS 14 – iOS 14.3. If you are not currently jailbroken, you can follow our guide to download taurine jailbreak iOS 14. If you are already jailbroken with either unc0ver or checkra1n jailbreak, continue this section.
If you're on unc0ver jailbreak, tap on the settings, enable the Restore RootFS toggle, come back to the main unc0ver screen, tap on Restore RootFS toggle. If will remove all the jailbreak-related files from your devices, your personal data will be safe in this process. After that, you can download taurine jailbreak iOS 14 from our guide.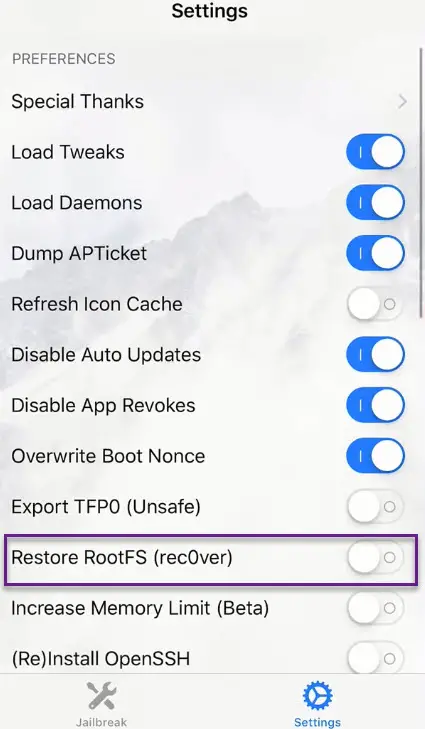 If you're on checkra1n jailbreak, open the checkra1n app and tap on the Restore System, it will remove all the jailbreak files, later you can download taurine jailbreak iOS 14.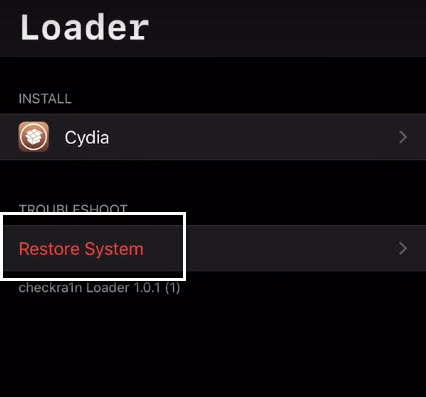 Switching Between Unc0ver Jailbreak and Checkra1n Jailbreak iOS 14 – iOS 14.3
Before starting the switching process, suppose you are on stock iOS and not using any jailbreak right now. You need a fresh jailbreak this time, follow this tutorial if you want to jailbreak using unc0ver jailbreak, or follow this guide to jailbreak with checkra1n jailbreak. For windows users here is the step-by-step tutorial of checkra1n windows jailbreak with bootra1n.
Check here Altstore windows complete guide.
Important Note:  (If you face any errors or unc0ver jailbreak doesn't work correctly. It must be because of the already downloaded iOS update (only downloaded update staying) in your device's settings. This is a common problem with jailbreak utilities if you have pending downloaded iOS updates and are not installed. Just delete that downloaded file and try again. This will work fine.)
Unc0ver Jailbreak To Checkra1n Jailbreak iOS 14.8
If you are on unc0ver jailbreak, open the application go to setting and enable Restore RootFS, go back and hit Restore RootFS/Jailbreak button, a popup will show up stating this may take a while, do not exit the app and don't lock the device, click Ok. This will unjailbreak and remove all the previous jailbreak files from your device and take you to the stock iOS. None of your data will be touched during this process.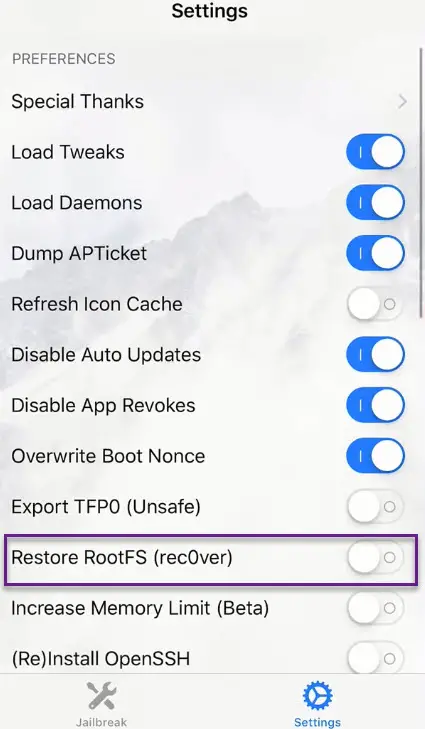 Check Latest Jailbreak Cydia Tweaks
But if you are already on stock iOS, then open unc0ver and hit Jailbreak in the middle. Now you can install checkra1n jailbreak through this step-by-step article on your device.
Now it's time to go to Checkra1n jailbreak by removing unc0ver jailbreak from your device.
Checkra1n Jailbreak To Unc0ver Jailbreak iOS 14.3
Now, when you're jailbroken with checkra1n jailbreak, you want to switch to unc0ver jailbreak. Open the checkra1n application in your device and press the Restore System button. Let the process be completed, this will remove everything from your device related to jailbreak, all the tweaks and jailbreak files will be removed.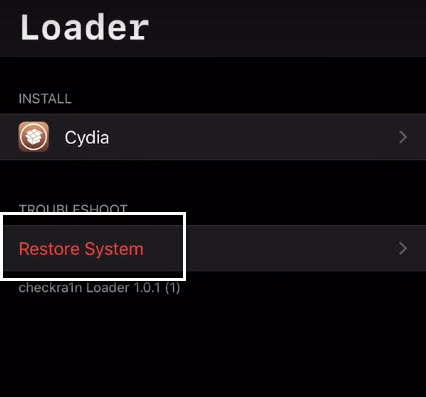 Switch From Unc0ver Jailbreak To Odyssey Jailbreak [With Data]
If you are on unc0ver jailbreak and you want to go to Odyssey jailbreak without losing all the tweaks, then this is the section you need to follow to switch from unc0ver jailbreak to odyssey jailbreak without losing tweaks.
For anyone looking to migrate to Odyssey, please ensure you update all Elucubratus packages before attempting migration, as outdated packages can lead to issues after migration.

— Odyssey Team (@OdysseyTeam_) August 30, 2020
Step #1
Open Cydia and install the Bathomatic tweak in your device. You'll find this under bigboss repo, we'll use this to first backup all the jailbreak tweaks and resources.
Step #2
Once the Batchomatic backup tweak is installed, tap on the search icon in Cydia. Then tap on the Batchomatic icon at the top left corner of the screen. On the next page, create the backup of all jailbreak tweaks and resources, offline or online. Tap on create offline .deb to create a backup, the process will take a little while.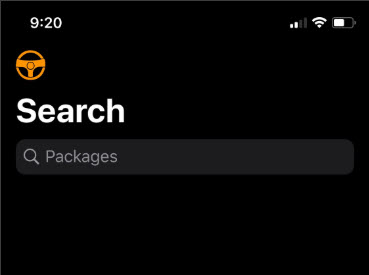 Step #3
Open the unc0ver jailbreak, go to settings, enable Restore RootFS toggle. Press the done button and Restore RootFS to clean your device from unc0ver jailbreak, do a reboot at the end.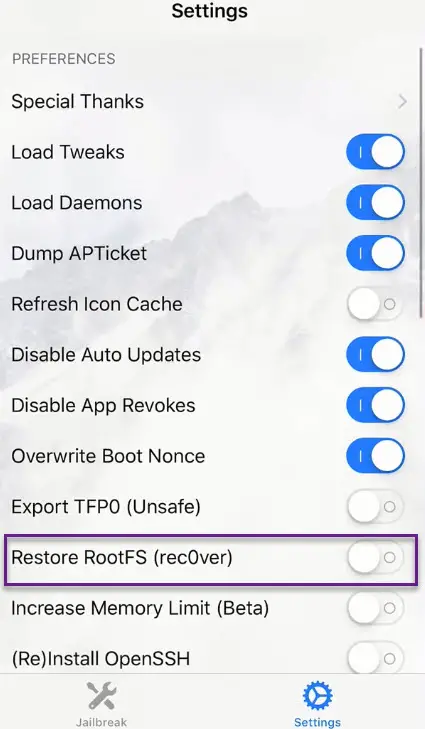 Important Note:
From now on, your device is cleaned from previous unc0ver jailbreak. Now you need to follow our tutorial to
install the Odyssey jailbreak
in your device, once you have that with Sileo in your device, come back to this section and
follow the Step#4 to restore the backup
.
Step #4
Now when the odyssey jailbreak is installed with Sileo, we need to restore tweaks backup. Make sure you have the Filza tweak on your device, if not, install it from Sileo. Open Filza when installed and navigate to var -> mobile -> Batchomatic.Debs here you'll have the tweaks and resources backup file.
Step #5
Tap on backup file, and tap on install to install the backup, when the process is finished, you'll it says at the end, to end the .deb process you need to install Batchomatic tweak.
Open Sileo and search for Batchomatic and install it and respring your device, tap on the Batchomatic icon at top left corner of the Sileo, and tap on the Install .deb and press on Proceed to proceed with the installation.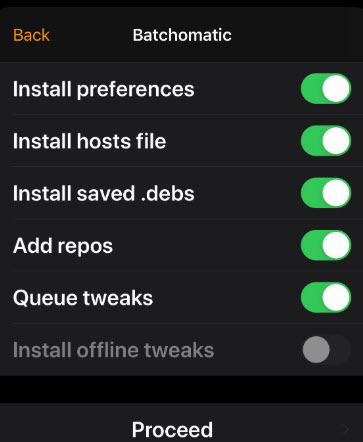 As this process is over, you'll have all the tweaks and resource data on the device you had before with unc0ver.
This is how you can switch from unc0ver jailbreak to checkra1n jailbreak, unc0ver jailbreak to taurine jailbreak, checkra1n to unc0ver, and vice versa. If you got any questions kindly leave a comment below.