Many iPhone users worldwide are looking for what the TFW stands for on iPhone and what TFW means on their iPhone or iPad.
Let me tell you all you need to know about the TFW network, so everyone knows about it. I saw this question asked by one of our users in my blog post.
All the details about TFW company, it is shown on your iPhone, change TFW on iPhone or iPad and whats its role in your device, are mentioned below.
What does TFW stand for?
The TFW stands for TracFone Wireless; the TFW is the abbreviation of TracFone Wireless. This means the device you're using is running on Tracfone wireless network, which includes the following networks.
Straight Talk
Net10
Simple Mobile
Total Wireless
People also ask if the N10, Straight Talk, and others are using AT&T, T-Mobile, and other wireless carrier networks, shouldn't their Apple device show the actual wireless network?
The answer to this question is NO.
The carrier name only shows the wireless company you're using, not the actual network your company is taking the service from to provide you.
Also, read here how to install Altstore on iPhone.
Role of TFW
The above answer will pop up another question in your mind if you're using Straight Talk, Net10, or other brands of Tracfone Network company, then why it's not showing the Straight Talk on N10 on your device instead of TFW?
The carrier name is set in a specific manner, and Apple already has a say about deciding what to show as a carrier even if they do not own the network.
You can see the wireless carrier version in your iPhone by navigating to Settings -> General -> About. Here you'll find all the details about cellular data, messaging, Carrier Name, network settings, and more.
As we now know what TFW stands for, let's see below what this TFW wireless network, or TracFone wireless network, is.
Check here how to fix iPhone stuck on Apple logo.
What is TFW Wireless Network or TranFone Network?
TFW company is a Mobile Virtual Network Operator with more than 4 million users only in the United States. It has agreements with the wireless network operators to provide service to its users, including T-Mobile US, Verizon Wireless, AT&T, and more.

What does TFW mean on my iPhone?
The TFW means the wireless network company you're using for the internet, and this is all TFW means on your iPhone or iPad.
As mentioned above, five big wireless carrier companies are recognized and operate nationally. But in reality, more than one hundred wireless carriers use the services from these five giants.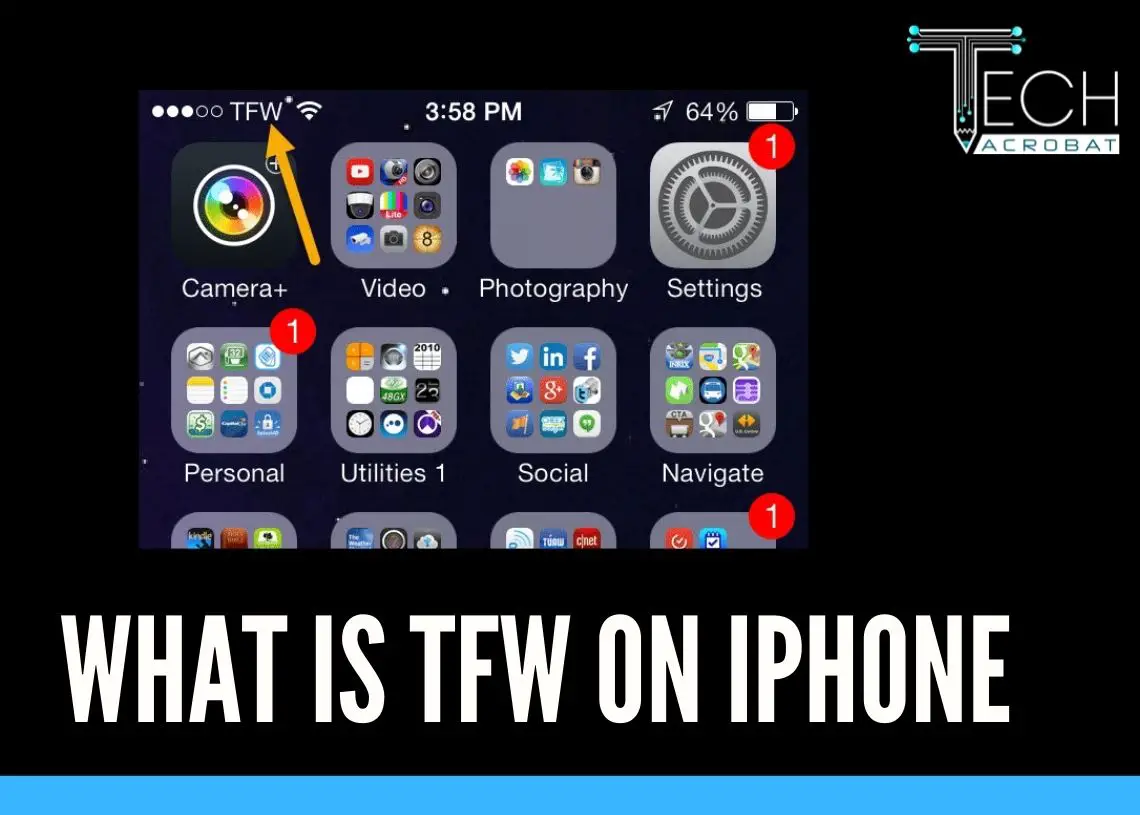 Is TFW is a carrier or a company?
TFW is a phone wireless carrier company name that uses other popular wireless carriers' services to provide its users.
TFW company only provides services of the wireless network carrier.
Why my iPhone status bar shows HOME?
There is a reason why something is being shown at your device's status bar, which will surely be confusing for you. When the HOME is being shown on the status bar.
That means the carrier you're using directly or indirectly (Straight Talk, Net10, or more) has not set the carrier name specifically in the carrier settings.
In the end, it's not something to be worried about if it's showing HOME instead of TFW.
Also, check here how to use Facetime on Android.
How do I get rid of TFW on my iPhone?
Unfortunately, if you want to get rid of TFW on iPhone, it's restricted; you cannot do that now. It was possible a while back in 2014 to tweak with carrier settings before you installed them.
But now, the manual carrier installation is restricted because of security reasons.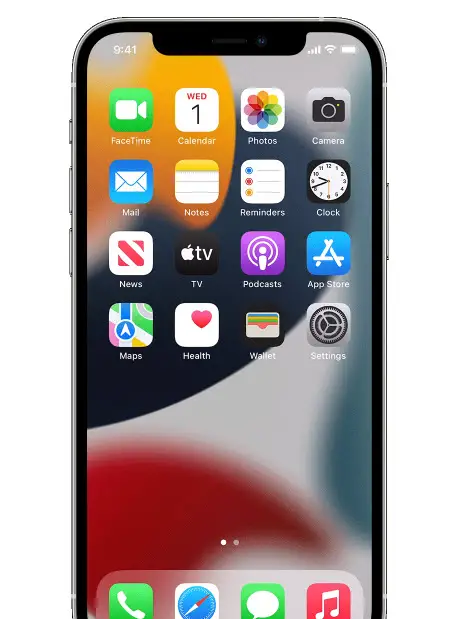 Even if it's restricted, and still you want to change TFW on your iPhone, you'll need to jailbreak your device.
We have all jailbreak tutorials on our website to jailbreak your device. All of them are mentioned below.
After you jailbreak your device with the supported jailbreak, after that through status bar tweaks, you can get rid of TFW on iPhone.
This is all you needed to know about TFW, it's a Tracfone network, using big carriers to provide services to its users, that's why it's showing on your iPhone's status bar. you just cannot change TFW on iPhone through settings, if you want to know how to get rid of TFW on your device you need to jailbreak your device.