In Technology world, we are going further exponentially. It's even impossible to imagine how &  what kind of technology and devices we're going to use in the future. Although Google files patents after a few weeks or months. In this post we're going to talk about Top 10 Crazy Google Patents which we can witness in coming future.
List of Top 10 Crazy Google Patents
1- Teddy Bear
This isn't a normal but a very hi-tech Teddy Bear Robotic toy. Which contains a camera, a mic and a camera in it. The main purpose of this is, Children can't only play and talk to this teddy bear as it looks like a soft toy for them, but the parents can also talk to them and monitor the activities through the camera in it from distance.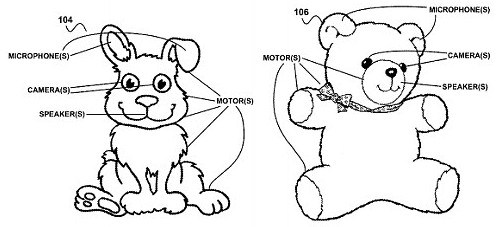 2- Solar Powered Contact Lens
Google has filed it's patent a long time ago. By wearing this, it can monitor your level of blood and diabetes also the body's temperature. The power it uses is the light around you, so no need to charge it.
3- Bathroom Health Monitoring
The next in our list of top 10 crazy google patents is about a complete system for health monitoring. The concept is when you take bath, The things into you bathroom e.g, MAT, Mirror or Bathtub contain a sensor to monitor the important vitals in your body.
For example, If you're standing onto the MAT, the temperature of your body will be monitored automatically. This is a complete health monitoring system patent in form of a bathroom.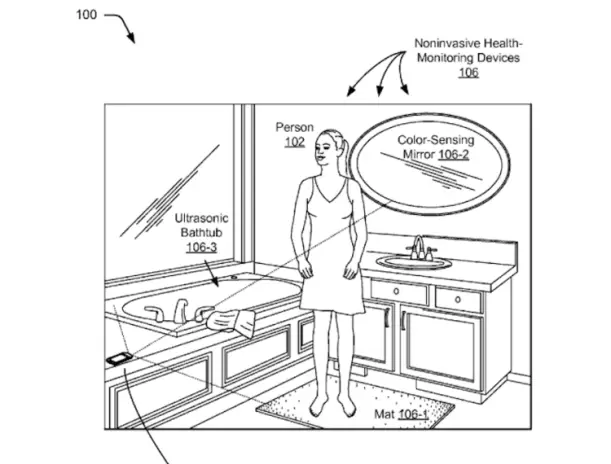 4- Comic Strip Chatting
This is a system where if you put your chat with someone, this will convert that into a Comic Strip. Where you can see in an interesting way which involves Artificial Intelligence and makes expressions about what you said and what other replied. You can share and store that strip made of your conversation to others as well.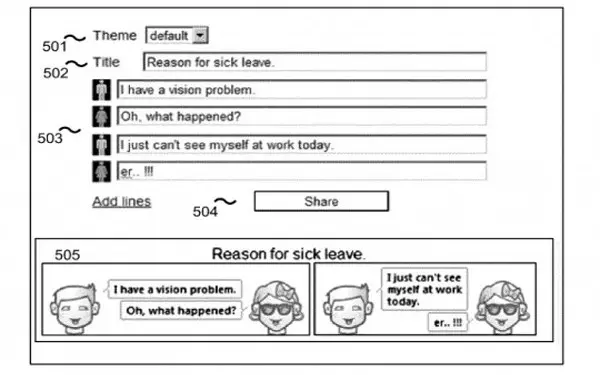 5- AR Glasses
These are almost the same like Google Glass but are much advanced in functionality. In Google Glass, you have a camera and display. But here in AR Glass camera is so much powerful that not only it'll project the display on your hand. But also what you do with that on-hand display will be detected by that camera.This includes both input and output. Google also holds this kind of awesome patent.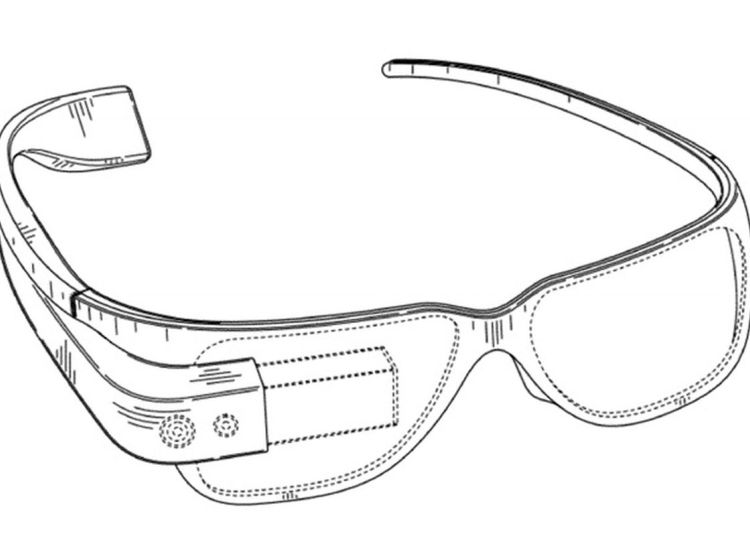 6- Smartwatch Blood Monitoring
This is a Smartwatch Based Blood Testing System. Blood and Diabetes can be checked without needles! The system is made of micro-structures. Which collects blood samples to test Diabetes or Blood pressure and then let you know on your smartwatch.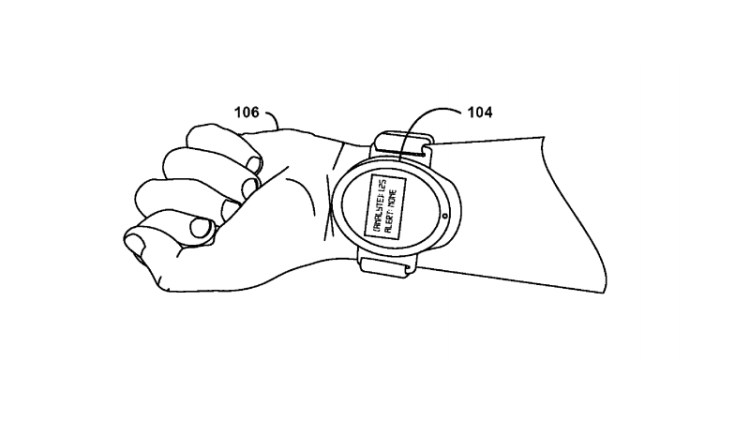 7- Bionic Vision Lens
The next in our list of top 10 crazy google patents is about a Contact Lens. Let's suppose a person's eyesight is weak and the number is increasing gradually. In that case, he needs to change the glasses again and again.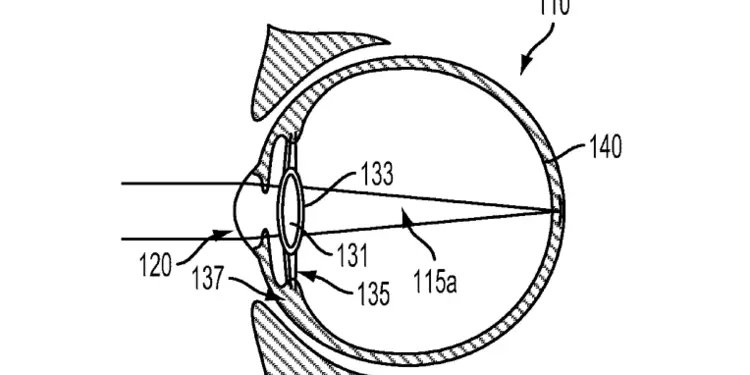 But here the system in this patent is adaptive. Where through a surgery the lens will fit inside the eyes. Later if the original eyes' power increase or decrease then this lens will provide perfect vision forever.
8- Smart Tattoo
This filed patent by Google is the intimidating one. Where if you put a tattoo to your neck, that connects to your smartphone via Bluetooth.
This includes a Lie Detector and A Microphone. where you can talk on the phone by the microphone and can't lie, but if you do, The lie detector will catch you immediately through your skin resistance.
9- Sweaty Waft Perfume
This interesting filed patent is a Body Spray. Which you use on your body and it has a Fan, which would throw fragrance out of your body. For example, if you are with a group of people and you're a bit sweaty as well, it would know that you're around a few people and will throw fragrance around.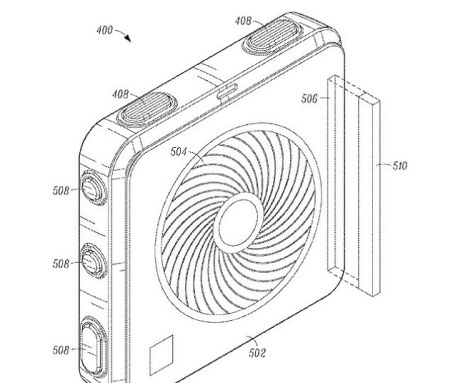 10- Glue To Stick Pedestrian
The next patent in our list of top 10 crazy google patents related to the safety of people in case of an accident by self-driving cars.
The idea is that if a self driving car hit a person. He won't be thrown away by that but an Adhesive System will stick him with the car. Otherwise, more injuries could happen if he falls away by that car hit. Google filed this patent a long time ago.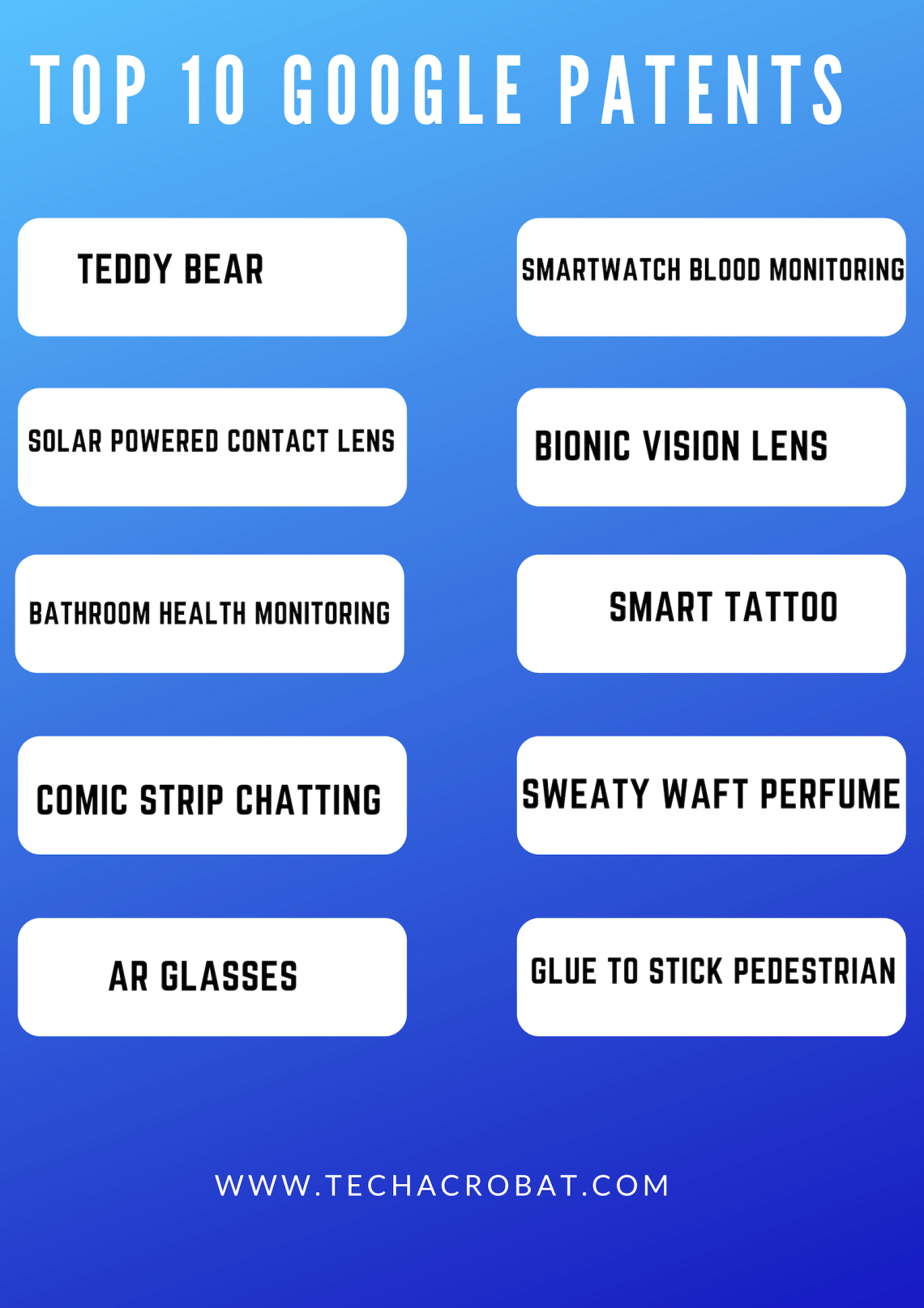 Guys these are Top best google patents Google filed and we'll witness in these in future. like us, do you guys think about these amazing craziest patents? let us know in the comments below.
VIA USPTO