Hey guys! as we know, there are many jailbreaks available like unc0ver jailbreak, checkra1n jailbreak, chimera jailbreak, or odyssey jailbreak, and more coming. In these choices, it's a waste of time if we want to switch to another jailbreak and install all the tweaks from the start.
So here is the process where you can backup all tweaks under one jailbreak and restore them after installing another jailbreak. You will be able to restore tweaks in the new jailbreak without installing all of them again and again.
No matter if you switch from unc0ver to checkra1n, unc0ver to the odyssey, and any other, you can backup all your tweaks and restore tweaks later.
If you want, you can Jailbreak tvOS with blackb0x jailbreak and enjoy Kodi of Apple Tv.
How To Back Up All Tweaks Before Switch/Remove Jailbreak iOS 14.6
Step #1
First of all, open the Cydia, or sileo if you have, add Batchomatic tweak.
This comes under BigBoss repo. It is compatible with iOS 11, iOS 12, iOS 13 till iOS 13.5; you can get it in Cydia, Sileo, Zebra, Installer, etc.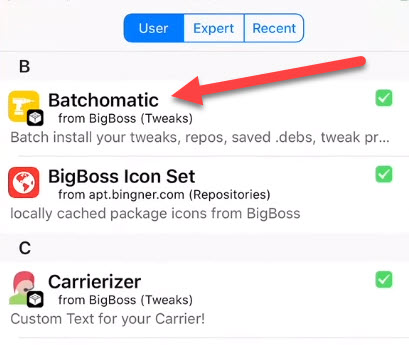 Step #2
Open any tweaks installer you have; there you'll see the Batchomatic tweak icon at the top.
For example, if you have Cydia, open it and go to the search tab, there; at the top left corner, you have a blue icon that is of Batchomatic tweak. Press that, and you will have options to backup tweaks; you can create online and an offline backup for all tweaks.
Check how to install checkra1n windows checkn1x method on your device.
Step #3
To back up all tweaks, press the Create offline.deb option.
This will create a backup of everything, themes, and tweaks. Depending on the data you have, it'll take a little bit of time to backup tweaks.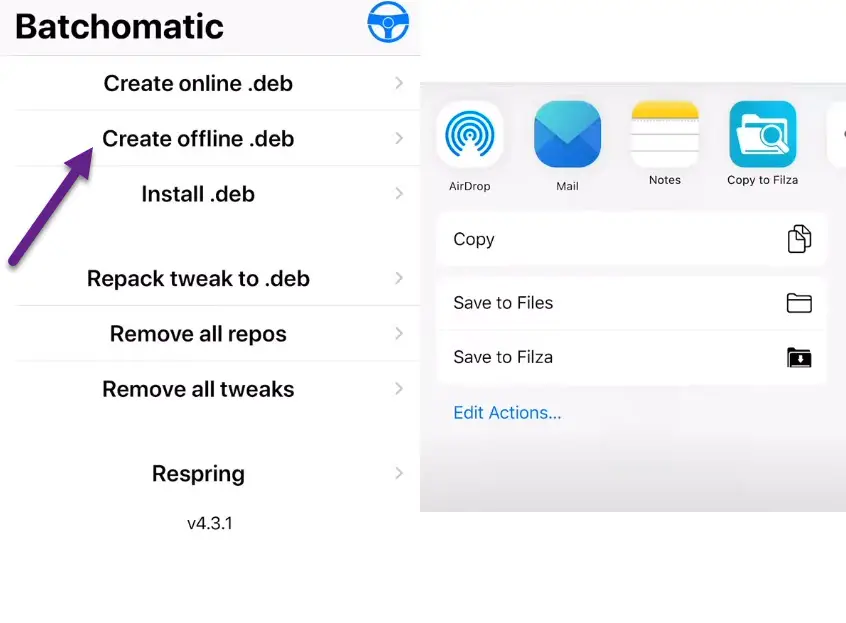 After the backup is created, you'll see a popup to export that backup tweaks file to restore later. You can either save that to files or filza and keep in mind the backup file name.
Here is how you can speed up the iPhone jailbreak device.
How To Restore All Tweaks Backup File
Step #1
Now I assume you have installed any other jailbreak, go to where you saved all tweaks backup files.
Tap on the backup file, and you will have an install button at the top.
Step #2
Press on the install button, and all the tweaks backup will restore.
But at the end of the process, it will ask you to install the Batchomatic to finish the process. Install the Batchomatic and go to its settings. Here tap on the Install deb button; this will pop up a few more options in front of you.
Check here a list of best Cydia tweaks.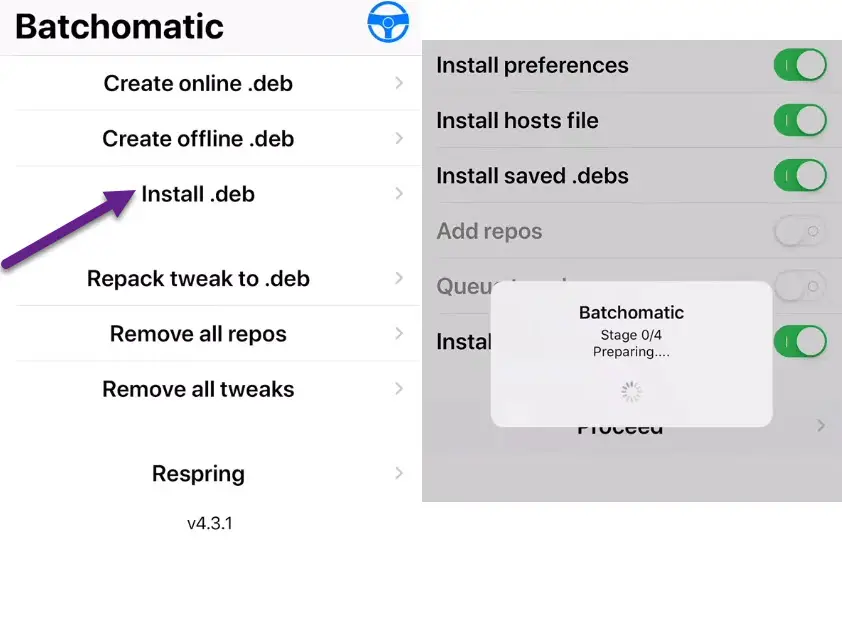 You don't need to change anything in the options, and press on the Proceed button. After that, everything will start restoring to your device. In the end, a pop-up will appear stating if you want to Run uicache, enable that toggle, and press on the proceed button. After that, everything in your tweaks backup will be restored to your device.
Unc0ver vs Checkra1n vs Odyssey jailbreak, which one is better for your device?
This is how to backup all the tweaks and restore all tweaks backup after switching to another jailbreak. You don't need to install all the tweaks from zero after installing any other jailbreak.