A website name generator might sound like a perfect plan to find a name for your website but there are some pitfalls that can indirectly impact you. You want to stay away from making these common mistakes that can cost you quite a bit in terms of money, reputation, and customers. Here's a list of mistakes that you want to avoid when you're looking for names for your website.
Using Clichés
It's easy to fall to the clichés trape. Everyone gets them and they make an impact. But honestly speaking, they sound too common and people won't perceive your website as something out of the ordinary. You can use positive words in the name but you want to make sure that they stand out from what's already in the market. You want to convey the message properly without sounding like a cliché.
Involving A Lot Of People
When you're using a website name generator you will undoubtedly come up with many names. However, while you may want everyone's opinion, the best that you will come up with together is something that's safe instead of something that's outstanding. You want to involve thinkers and creative people when you're deciding on the website name.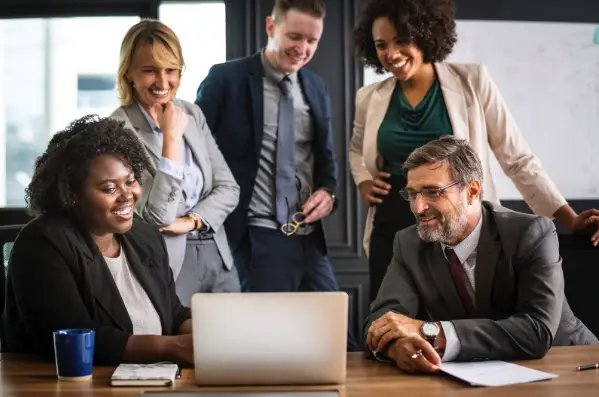 Using A Region As Part Of The Name
It's tempting to use the region you're operating as part of your website's name. However, experts advise strongly against it. While in the beginning, it can be a good idea, eventually as you expand it's not going to be so cool anymore because people will assume you only serve that particular area. You want to avoid tagging in a city name or a name of a region when you're thinking of a name.
Misspelling Words 
When you use a website name generator you might find that there are some names that are spelt correctly and you might want to misspell in order to stand out from the rest of the business. Not a good idea according to experts. When you misspell words while creating a website name on purpose, remember that people won't be able to locate you that easily when they search. This is why think before you choose a name.
Using The Odd Mix Method
Getting the website name that you think suitably defines your business is the goal you want to achieve. However, more often than not, you might want to settle for the odd mixing of words. That's taking two words and then cutting each up, then putting them together to form a new word. Experts say this is one of the worst methods of naming your website and one that never works. Try not to truncate any words when creating a website name because it repels people.
Choosing A Confusing Name
You might think choosing a complicated name for your website is a good idea since no one probably uses it. But even if you use a website name generator for getting name ideas, experts say this is not the right path to take. Complicated and obscure names will slip from people's minds and they might not give you the respect you deserve just because of a name. You should choose a name depending on who your target audience is.
Not Acknowledging A Mistake
You have to admit that sometimes you cannot come up with the right name in the beginning. But you must be open to changing it in the future especially if you feel that it's not working out as you intended it to. But you want to tweak very, very carefully and smartly. The naming issue won't solve by itself so it's only up to you to make the changes you want to see. Renaming is difficult but worth it if it must be done.
Generic Name
When using a website name generator you will get many results. But not all of them are going to be best suitable for your website. You're the only one who can truly define what's best for your website. The key is to get away from a generic name. Some companies might have gotten away with it in the past but since the competition is getting fiercer by the day you don't want to make the mistake of sounding like you're just a part of the crowd.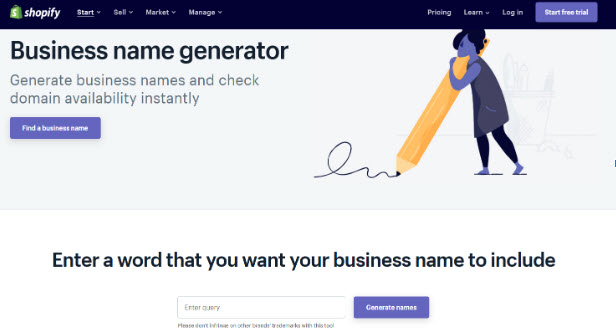 Want to choose a website name generator that generates amazing names? Then try Shopify's domain name generator which helps you choose from some of the greatest names. Only type in a word that you love and that speaks about your business and then search. An entire list of names will be displayed and you can then instantly choose to check whether that domain name is currently available or not. Shopify's website name generator gives you immediate results because everyone is pressed for time. Make the most of your time by using Shopify's name generator and by avoiding the mistakes discussed above.