Automation is becoming widespread in various industries with the automotive industry adopting dynamic technologies and advanced robots.
Many players in the automobile sector rely on robotic arms, collaborative robots, automotive robots, and IoT to facilitate their operations.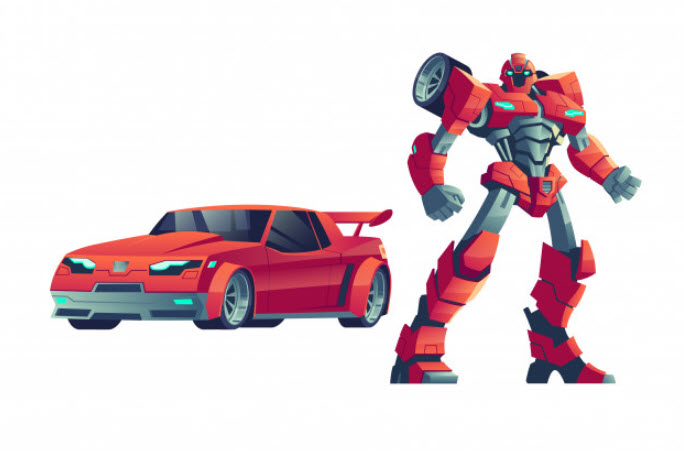 What's the Role of Automation in the Automotive Industry?
In today's ever-changing technology and robotics world, players need to monitor the latest trends.
Understanding the importance of automation in the industry and how to manage variable customer demands is crucial.
About Digitalization
According to experts in the automobiles sector, both digitalization and automation are making industries more transparent.
While "trends in automation" is a general term, industries such as the automotive sector are striving to set standards.
To achieve this, they are redesigning and transforming their plants into outstanding manufacturing entities to fulfill their departmental needs.
With digitalization, industries are becoming more organized and visual.
Digitalization facilitates the generation of data and this simplifies everything.
Adaptability
Businesses today strive to execute tasks in an optimum and fast manner to guarantee adaptability.
Manufacturing lines today can produce a variety of products with minimal struggle. As customer demands fluctuate, manufacturers need to automate some of their tasks to maximize customer experience.
Flexibility
Flexibility is a critical factor that companies should adopt to ensure that products are made according to the customer's expectations and market requirements.
To enhance service delivery, automation not only plays a huge role, but businesses should have a clear implementation strategy.
Businesses should understand their targets and the tasks that they need to break down to meet them on a long term basis.
Collaborating with the ideal partner who can structure the automation needs of your business is important.
The approach you take to automate tasks should appear in your business plan and implementation can be done in phases.
Automation Solutions Enhance Safety in the Workspace
The prevalence of various systems in the automotive industry calls for improvement of machines, reduction of downtime, and line availability. These will play a huge role in enhancing condition-based and predictive maintenance applications.
Due to the availability of modular automation and various scalable solutions, industries can manufacture different products on a single line.
Still, consumers' demands fluctuate often with many requesting personalized elements in their cars.
As a result, many manufacturers are now focusing on having tier 1 and tier 2 suppliers adopt some of these diverse practices.
Quality Enhancement
Automation solutions such as linear track systems can be used to replace conveyors. Further, they can actualize and make batch size 1 production techniques more economical.
Automation solutions come with inspection systems and this helps improve quality, minimize rejection, and cut down on wastage.
What you need to develop a Robust Automation Strategy
To develop an effective technology implementation strategy, businesses need to:
Properly understand requirements at different entities and levels
Understand existing gaps and the available technologies
A clear implementation strategy and an efficient approach towards the process makes way for success.
A good strategy for every industry is unique and there are no rules that govern such technological executions.
Organizations should determine gaps in their existing operations and adopt the ideal solutions. Not only will they fill in the gaps, but they will also benefit from the use of technology.
Automation and digitization solutions make jobs safer. Today, automotive robots can collaborate with humans in the same workplace. This promotes better execution of tasks, improves productivity, and increases profits.
Digitalization is fast becoming a Basic Need
Automation has been instrumental in converting the automotive industry from a dangerous, dirty, and dull environment to make it more conducive.
Businesses are producing quality products consistently and increasing the rate of production. Workers are also excited to operate with advanced technologies. This has enabled them to manage ant market changes.
One of the major factors of having a competitive edge in the vehicle manufacturing industry is the manufacture of new products.
When done manually, such processes can put pressure on prevailing manufacturing facilities.
The use of robotic automation solutions can facilitate the effective execution of various tasks with few changes in the feeding and gripper system.
 Finally
Adopting digitalization and automation will not only help your business thrive, but it will also enhance safety. Further, these technologies will increase productivity and help maximize the customer experience.